Beat the Competition with a Premium-class Dropshipping Store!
Optimized for the highest profits

Huge catalogue of top selling products

Intense promotion from day one

Best add-ons and high-end hosting

Personal manager takes care of everything

No experience necessary
How it works
Step 1
Place your order for a ready custom store
Step 2
Your personal manager will contact you to start your build
Step 3
Our team will work tirelessly to create a premium dropshipping store for you
Step 4
You get a turnkey business ready to make you money
Beautifully crafted webstores for every client Check out some live examples of our custom dropshipping stores that are already raking in the profits
Look what others are saying about AliDropship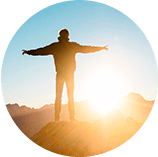 $13,087 In 30 Days - no Working 9 to 5 Any More
The positive thing about having your own dropshipping store is that there is no limit to the money you can make. On my 4th month, I made the same money as working for somebody else. I've been into dropshipping for over a year by now and love being my own boss.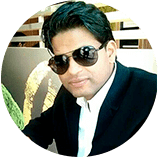 $28,000+ in Sales With a Brand New Dropshipping Store
E-commerce is easy as hell if you know what you're doing. Opened a new general dropship store with some cool stuffs in it 30 days ago. And bang bang the results are just awesome. 15 days results: $20K in profits from 6 stores in total.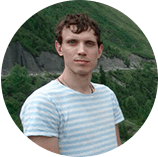 From Zero to $6,000 in 4 Months With Social Media Marketing
At the very beginning people may think that one needs to obtain a huge volume of knowledge and skills to successfully manage a dropshipping store. But it's only the first impression: you should just begin – and things will turn easy to understand and to do.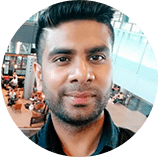 $1,358 in 52 Days - Nice Extra Income for a Medical Student
My life has completely changed. I made more in my first 45 days of dropshipping than in 2 years of blogging. If I can do it, then so can you. Never Ever EVER Give Up. Your next success is just around the corner!
What's included in the package
Supreme
This package is optimized for powerful promotion from day one and maximum possible conversions

Price:

*

One time payment
$2899
GET MY STORE

One-time payment

Development
Niche research

We select a trendy, high-demand niche for you after analyzing it for stable long-term positions and a great potential in future.

Domain name (.com)

We find and buy for you an attractive, search engine friendly domain name – relevant to your business and easy to remember.

Platinum hosting for 1 year

Ideal hosting solution for a high-class dropshipping store like yours: high performance and fast site loading speeds, easily managed cPanel, free SSL certificate included.

Custom design

We create a unique and clean design for your website including a custom logo, header images, icons, favicon, banners, etc.

Mobile devices ready

Your website will have a perfect responsive design fitting the screen size of any device, whether desktop or mobile.

Google Analytics integration

You get GA stats integrated – to keep you informed about the website's traffic, its sources, visitors' behavior, conversions, etc.

AliDropship plugin

The plugin allows searching, importing and updating products on your site directly from AliExpress quickly and easily.

Number of products ready to sell

The number of products added to your website on development stage. Later you can upload more products. The number of imported products is only limited by the disk space you have on your hosting.

500
Number of products to choose from

You can select any products of any types and niches offered on AliExpress to be imported into your dropshipping store.

Unlimited
Payment gateways

AliDropship Plugin supports the most popular payment processors like PayPal, 2Checkout, Stripe, PayU.

PayPal, Credit cards
Delivery time

We need several business days to provide a full-fledge dropshipping business: 10 to 25 days depending on your package. If you choose a site powered by AliDropship Woo plugin, it will take more time to complete the work on your project.

18-25 business days
Promotion
On-site SEO

Our SEO services are designed to increase visibility within the organic search results and to deliver targeted traffic to your site.

Meta data, Google indexing, home page SEO article
Social pages

We will create and add design to the accounts of your business on top social networks and integrate social buttons and widgets on your website.

FB, Twitter, Instagram, YouTube
Promo video

Video will help you to promote your webstore and tell your customers about all the advantages of your products and services.

Social media promo tool

This special plugin will automatically post your products and promote your business on Facebook, Pinterest, Twitter and Instagram.

Lead generation system

All the lead generation forms across your webstore will be thoroughly setup to guarantee your seamless communication with your customers and the success of your marketing campaigns.

Abandoned cart recovery

Effective tool to get back your clients and return almost lost orders by sending automatic emails.

Promo banners

Handy tool to add beautifully crafted banners to your store to notify clients about your hot deals and the latest news.

Customer reviews page

This solution allows creating a stylish dedicated page with all your product reviews to boost trust level of your store.

3-in-1 sales booster

All-in-one tool to motivate people to buy by forming the sense of urgency with a cart timer, social proof, and trust badges.

Social media posts

Our marketing team will create and publish nice, catchy posts for social pages of your store on Facebook, Instagram and Twitter to make your accounts live, attractive and ready to welcome guests.

30 posts per 1 account
Ready ads for Facebook & Instagram

Our advertizing team will spot your target audience, develop an individual strategy, provide texts and visuals for FB and Instagram, advise on targeting settings and provide a step-by-step guide to what to do next.

10 ads
Promo emails setup

Emails are one of the most powerful (and the most cost-effective) sales channels for online stores. We'll create a chain of auto-emails to re-engage your customers and make your offers truly irresistible.

4 emails
Top quality SEO backlinks

Quality backlinks from the established external websites to your store are vital for adding weight and authority to your site and improving its positions on Google.

150
GET MY STORE

One-time payment
We have created over 7,000 dropshipping stores for people just like you
And we stand by our stellar reputation:
Here are some of the benefits you'll enjoy with your custom store
Perfectly optimized themes
You'll choose from a variety of professionally designed themes proven to generate high conversions. All the designs are highly responsive and look great in any browser, device or operating system.
Complete eCommerce solution
Before we hand you your new webstore we will import all your products and your shopping cart will be 100% ready to accept payments. Your webstore will also include an all-in-one dashboard for your sales, orders, stats and activities. We have thought of everything to help you manage your dropshipping store easily and effectively!
100% ownership
You are the full owner of your dropshipping webstore and you're free to do whatever you like with it. You can customize it ... add or remove pages ... edit content ... sell the site ... or even give it to a friend.
Integrated marketing tools
Your webstore will include all the tools you need to market your products, including discount coupons, product reviews, emails for abandoned carts recovery, and subscribers lists for further follow-ups.
Popular payment gateways
To ensure a seamless user experience, our AliDropship Plugin supports the most convenient and trusted payment methods such as PayPal, credit cards, 2Checkout, Stripe, PayU, etc.
Automated management system
Your webstore will include all the necessary features for creating and managing your product catalogue. You'll easily import your favorite AliExpress items, and your webstore will auto update product information and real time price changes.
Deep niche research
We will carefully select and analyze a niche for you by using Google Trends and Google Adwords. We'll ensure your niche is in demand now, has stable long-term resilience, and has maximum potential for future growth. We will also analyze the competition and provide you with an in-depth keyword analysis.
Mobile friendly website
Google uses mobile-friendliness as a ranking signal in search results and they reward websites that are fully optimized for mobile platforms. As such, a fast and responsive website is an absolute MUST in today's fast paced world. Your website will have a cutting-edge responsive design that adapts to the screen size of any device — whether desktop, tablet or mobile.
Premium domain name
We will buy you an attractive (.com) domain name that fits your niche and desired brand. We select only search engine friendly domain names that are short and easy to remember. After we purchase a domain name for you, we will transfer it to your Godaddy account with full ownership rights.
In-demand products
We carefully select all the items for your webstore and only add products that are in high demand from the most trusted AliExpress sellers. Before importing products to your site, we make sure they'll not only give you a good margin, but also stay well below the prices of your competition.
Promo video
Video marketing is an extremely effective promotional tool. It helps give your online store more trust, loyalty and search engine visibility. Your video will be tailored to promote your webstore while explaining the distinct advantages of your products and services.
On-site SEO
On-site optimization is about making your ecommerce website appeal to both shoppers and search engines. Our search engine optimization services are designed to increase visibility within the algorithmic ("natural", "organic", or "free") search results to deliver high quality, targeted traffic.
Unique & stylish design
Our designers will strive to exceed your expectations by creating a unique and clean design for your webstore. We will create a custom logo, header images, icons, favicon, banners and everything you need to have a store you'll be proud to put your name on!
WP dropshipping plugin
Our proprietary plugin allows you to search, import and update products to your dropshipping store quickly and easily. The plugin integrates with the AliExpress affiliate program, so you'll earn additional income (affiliate commissions) for purchases made from AliExpress.com.
Branded social pages
Your webstore will include creative and engaging pages on the most popular social networking platforms. Your graphics will be professionally crafted by our team of talented designers to give your store the boost it needs to come out the gate strong.
Social media promo tool
Social Rabbit is the #1 WordPress plugin for auto-running and auto-promoting your webstore on the most popular social networks. It ensures a constant flow of qualified traffic and has been proven to save our clients an average of 40 working hours per week. That means a big portion of your business will quite literally run on autopilot!