Get Your Own Premium Dropshipping Store TODAY!
No more testing to see what works: just replicate one of these successful stores and start getting profits right away
choose your store
All you need for a successful start
Perfect website
When you get a copy of our premium store, you benefit from its cutting-edge software and professional design that's optimized for maximum profits. All for quite an affordable price!
Hot products
No more puzzling what to dropship: our top-performing stores are already packed with PROVEN bestsellers in high-demand niches. Just watch them sell like hot cakes!
Winning ads
Attract floods of buyers to your new store with the same smart, money-making ads we run for our own dropshipping stores. Get a ready-to-use marketing package to skyrocket your sales!
How it works
1
Choose a store you like
3
Upload the store to your hosting server
4
Follow our tips and start making money
1
Choose a store you like
3
Upload the store to your hosting server
4
Follow our tips and start making money
Choose the store that's best for you!
Coming soon!
Why buy a Premium dropshipping store?
Your business launch is super-fast
Building a quality dropshipping store by yourself takes time and effort. But when you get a copy of an already profitable store you start earning RIGHT AWAY - no waiting, no hard work and no time loss!
You avoid risks and guesswork
Choosing the right niche normally requires research and testing. But our top-performing stores have already proven their success through high order volume and expert-positioned niches. All you need to do is pick your favorite.
Stores' copies are affordable
A COPY of a highly-profitable dropshipping store is inexpensive but it can match (or exceed) the success of the original. This is why anyone can easily afford starting a lucrative dropshipping business.
Here's what our clients say
Success is what we do best (just ask our customers)
World's #1
in online store creation
Overall rating
$108M
in client profit this year
Jun 24, 2019
hey, want to share my experience with a custom store and a plugin. I had both options: ordered a custom store and built a store with the plugin by myself. In 2 weeks after my first custom store was made (I ordered basic package), I was able to reproduce from zero by my own. Win-win! Now I use one store for testing and one for selling. I can ...
Paul
Jun 20, 2019
I had experience with a custom store and lucky me.. it was good. If you're new in drop shipping business as was I it'd be better to order a custom store. You'll chat with specialist, connect your wishes with reality and get a ready store. Actually, I didn't chat, I wrote the big list of questions and send it to my manager. He contacted me in 2 ...
Rakesh Maghela
Apr 8, 2019
Olga and team are incredulously excellent!! They not only provide a fix to your issues but also follow up to confirm that it works. What baffles me is that they resolve what appeared really hard nut to crack in a seemingly effortless manner. Meaning that they know their job. I love the team...
shopJara store
Apr 1, 2019
I would say this is the best company with high quality customer service that I have ever seen. I got my site ready and had few difficulties and posted in the forum. Immediately a staff contacted me, asked for my login details and fixed the problem in just a blink of an eye. I really enjoy you guys . Also your blog is wonderful. Thank you...
alevtina valeriana
Mar 29, 2019
The service is great so far. I ordered a custom store (Ultimate plan). They contacted me throughout the whole process and they were very friendly. Loving the tracking and progress steps via basecamp and skype. Appreciate the communication :) I'm so impressed with the picture quality of the products and the overall layout and very satisfied...
Amie Sparks
Mar 13, 2019
I came over some websites made by alidropship and decided to start my dropshipping business with them too. I ordered a ready-made custom store with the basic option. Even with this option you'll have a well-designed store, domain, hosting, free theme (I use DaVinci theme), integration with social media and etc. I personally...
Elizabeth Grade
Some questions you might have
What's included in the purchase?
What is NOT included in the purchase?
How much should I spend on advertising to reach the same results?
How soon will I get my dropshipping store?
What will I need to get my store up and running?
Do you charge any ongoing monthly fees?
What's the difference between Custom stores and Premium stores?
Is it OK that many people will have exact copies of one and the same store?
Will my store be ready to start making sales right away?
Will you provide the domain name for my store?
Will you teach me how to manage my store?
Will I be the 100% owner of my dropshipping store?
Once my website is all set up, will I be able to manage it by myself?
Will you help me with marketing and advertising?
How can I add a regional version of my store?
Do I need to buy a separate domain for the regional version of my store?
What if I want only one, non-English version of a store? Can I buy it for $100?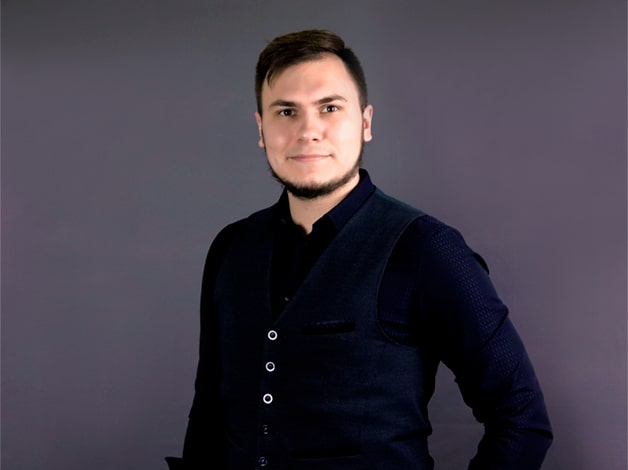 Any questions?
We'll be happy to answer in detail!
contact us