Cheery Kid has a lot to be happy about, with over $40,000 in monthly sales
Executive Summary
When you've got a baby on the way, there's a lot to buy — from clothing to feeding gear to toys for the baby and new carrying gear and storage solutions for moms who are due — a lot of shopping will need to be done. Cheery Kid is our answer to all your maternity and baby needs in an easy-to-shop online store. We designed Cheery Kid to reflect the joy in having and raising a newborn, and we stocked our store full of high-selling, popular baby accessories, clothing, and make-your-life easier solutions for moms. And we've been pretty successful, making over $40,000 a month with over 21,000 monthly site shoppers. Those numbers mean great potential for you for an easy startup business that rakes you in big bucks from day one; speak with our sales team to see how you can become the owner of Cheery Kid today.
Key performance data
Sales

Visitors

Social media followers

100

Orders
About this store
Benefits:
This is a fully-automated business

, 
with management activities taking not more than a few hours a week 
You can run this store from anywhere in the world
all you need is a stable Internet connection
The business has a strong potential of growing worldwide

,
just add more promotion channels
Professional design and user-friendly interface 
impress the visitors and provide seamless purchase process
The store is mobile-friendly
and looks perfect in all browsers, operational systems and devices
Product pages are optimized for high conversions
which guarantees increasing sales and customers' trust
The store's catalogue includes 179 winning items
with real customer reviews and product photos included
You can set a profit markup as high as 1000%
with these popular AliExpress products it's not a problem
The store's operation requires no special skills

,
its dashboard is easy to manage even with zero experience
Customer Profile and Segmentation
The store's current target audience are baby clothing, toys & care products lovers most of whom are featuring the following characteristics:
Location: United States
Devices:
How the store attracts customers
The website is ranked high on search engines. Besides, the store drives active direct traffic owing to a high-scale promotion campaign that was conducted before. 
The store has a vibrant Facebook page and account on Pinterest. These accounts generate stable, free and high quality social traffic. All Facebook posts are published automatically, so you don't need to run these accounts by yourself or hire someone to do it for you.
How the store re-engages customers
Customers are brought back to the website by automated campaigns on social media, notifications on new arrivals and automatic emails reminding shoppers of their abandoned carts and motivating to finish their purchases. 
Sale includes:
– Profitable dropshipping store with a $238 weekly sales
– Premium domain name and website with a professional responsive design
– Professional Search engine optimization of all webstore pages
– Perfect niche thoroughly selected with respect to trends, customers' interests, etc.
– Professionally edited 179 products with detailed descriptions and customer reviews
– Dynamic Facebook page with relevant followers
– Active account on Pinterest with the set of posts and designs 
– AliDropship Plugin – world's #1 dropshipping tool that provides full business management automation and runs most eCommerce activities on autopilot (lifelong license)
– Social Rabbit plugin for auto-running and auto-promoting your website on top social networks (lifelong license)
– Abandoned cart add-on that recovers lost sales by reminding your customers what they have added to their shopping carts and motivating them to finish their purchase
– Facebook Business add-on that creates product catalogues on FB with a single click. You can list your products on your Facebook Page Shop and run Facebook Dynamic Products Ads
– 1 month of post-sale support & training with personal manager
– Lifelong support from the Alidropship and Social Rabbit support teams
– Built-in database of the most trusted suppliers in this niche
– Profitable up and running ads for Facebook, Instagram, Facebook Messenger and Facebook Audience Network
FAQ
Can I boost profits from this business?
Sure! You can make the store performance even higher and grow the number of orders if you focus on new promotion strategies. Properly set advertising campaigns on Facebook and Google can definitely increase the number of your store visitors and sales. You can also use free traffic sources such as continuous SEO optimization, regular blog articles (including reviews on your best selling items), social media marketing and etc. Adding more products to the website and publishing frequent posts on social media could also help a lot.
If I buy this store, how soon will you transfer it to me?
It will take just one business day. After you place your order you'll instantly get a document with all the access details. And then your personal manager will help you transfer the domain name, social media accounts, etc.
What is required to keep the business operating?
All management activities for this store's operation are automated at maximum, so you'll need to dedicate just a few minutes a day to your store promotion and order procession.
Do I have to make any regular payments for software, plans, subscriptions, etc.?
No, all software will be included in your purchase and you don't have to pay anything in the future. This store is fully independent and will be in your 100% ownership, so there are no plans, subscriptions, commissions or any other fees.
Do I need any special skills to manage this store?
No, you don't. All the store elements (including promotional campaigns) have already been set up by experienced developers and digital marketers. You can run your dropshipping business even with zero experience. You will get all the necessary instructions and also a personal manager who will take care of everything.
I know nothing about dropshipping. Will you help me?
Of course! You'll get a complete management guide and help of your personal manager with your first steps.
I want to learn more about this store, how do I get the details?
Click the
"Contact Us"
button and our support team will give you all the necessary details.
World's #1
in online store creation
Overall rating
$108M
in client profit this year
Don't want to gamble on your hard-earned money?
Invest in an already successful business with no need to start from scratch!
Guaranteed profit
with no risks
Fully automated
business
Perfect for earning
passive income
Up to 100% ROI
per year
$48,000
in monthly profit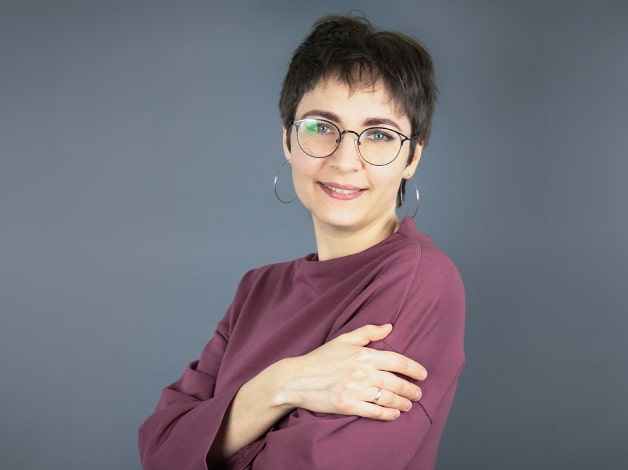 Any questions?
We'll be happy to answer in detail!
contact us