Get All The Products From Your Premium Store Listed On Amazon
Expand your ecommerce business to the world's #1 marketplace!
Exposure to 300M+ active monthly users
Easy organic sales and promotion
A portion of Amazon's more than $514 billion revenue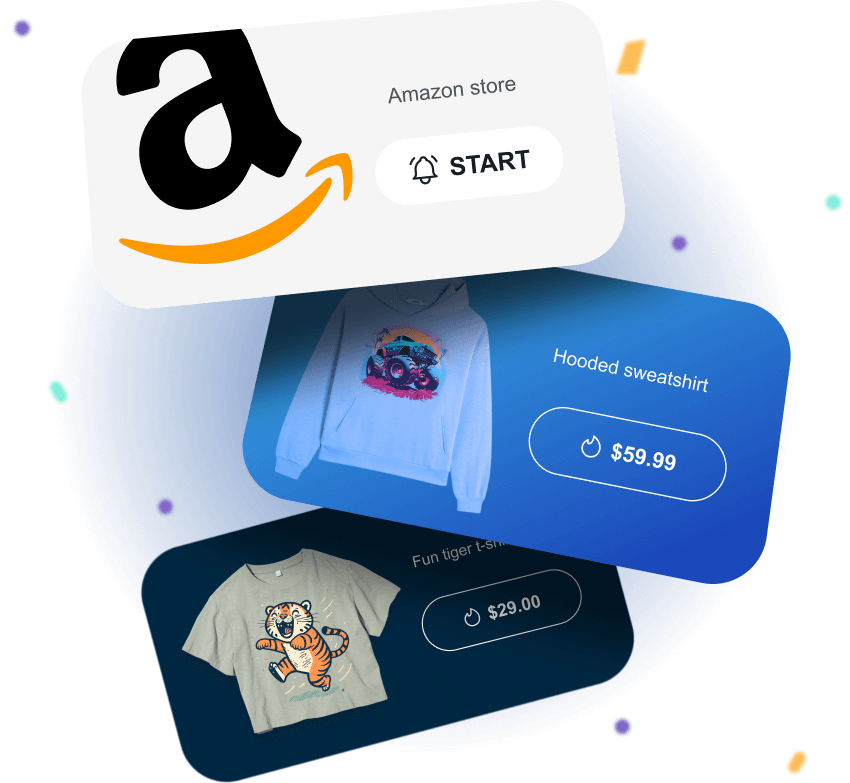 Ready to enter the most profitable ecommerce platform in the world and hit the new revenue levels?
We'll lend you a hand with your account creation and adjustments, shipping settings and product listings!
Get on Amazon and blow up your business!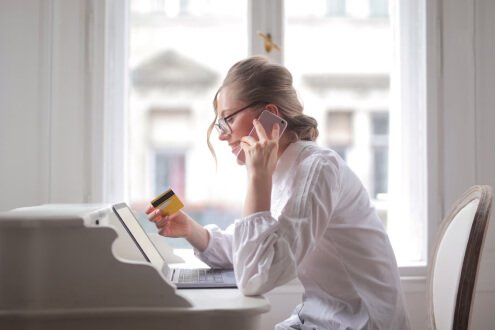 2.7 billion
people visit Amazon with high purchase intent every month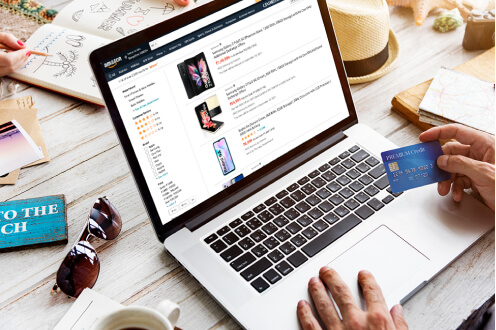 56%
of US online sales are made through Amazon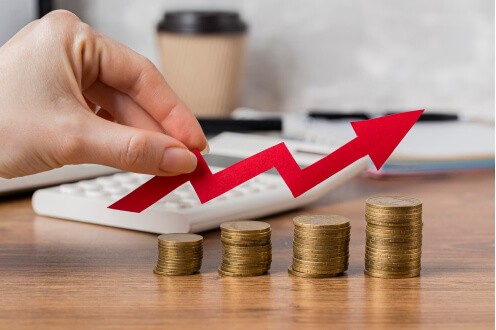 89%
of new Amazon sellers are profitable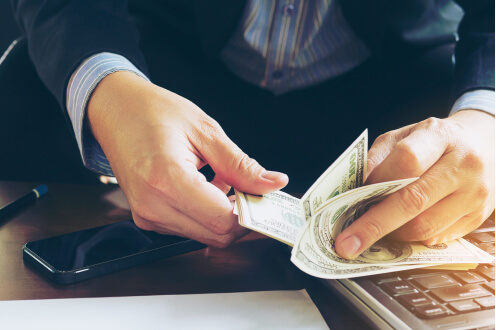 $26,000 – $810,000
average annual revenue of new sellers 
How it works
You get the detailed instructions on how to get to Amazon and a special import file
Using the import file you easily upload all the products from your store to Amazon
You are all set and ready to start making sales on Amazon
Get the Amazon Package today and enjoy:
Easy sales
Amazon loves its sellers! Just get on board to enjoy organic sales and promo tools the marketplace offers! 
Wide exposure
Get your business in front of millions of Amazon sellers ready to make purchases every day
Time saved
Instead of spending long hours importing products yourself, use the package and watch us do the hard work
What our customers have to say:
Your personal manager is here to guide you!
By purchasing the service, you get a dedicated assistant to help you with everything:
24/7 technical support
Answering all of your questions
Personal business recommendations
Our customers rate us as excellent
4.7
/5
Based on 1050 Trustpilot reviews
Excellent
Your customer support is outstanding. It's the best I've experienced, with your prompt assistance and quick responses. I'm thrilled with the exceptional work you do. Keep up the great work, it's truly excellent. Thank you so much.
Excellent
I've found this company to be reputable and helpful with their support. Questions are answered promptly and expertly. 10/10 recommended. I'm building my store using this plug-in, pleased I did my research, excellent value!
Excellent
I would highly recommend AliDropship to anyone who needs a reliable dropshipping plugin with an efficient support team. Their dedication to providing excellent customer service is truly impressive, and I'm so grateful for all their help. Thank you again!
Excellent
I have been working with AliDropship since January 2023. Everyone involved have been helpful and quick to respond. I recently worked with Nadezhda to set up my Social Rabbit Plug-in. She is a genius, in my book.
Excellent
One of the best support I have had with Marina, she is professional and have a very good knowledge of what they sell, the themes and plugins are very helpful to resource products and also the new Alibaba Plugin, I will check it as I am going to purchase it soon.
Skyrocket your business with the Amazon Package!
Unpack everything you need for winning the marketplace and start selling in a flash
FAQ
What happens when I order this service?

Right after you finish the purchase, you'll get an email with an archive including product data feed and full instructions on how to register and manage your Amazon Seller account. Unpack the archive and kick off the process right away!
Do I need IT experience to manage my Amazon account?

No. Everyone can easily start and run an Amazon business, even with zero IT or ecommerce experience. You can operate from any place and any device: a PC, a laptop, a tablet or even a smartphone.
Do you charge any ongoing monthly fees?

No, you only pay once.
How much time does it take to start selling?

It normally takes 3 to 5 days from the moment you start the registration of your Amazon Seller account till everything's ready for getting sales. The reason is several verification steps required by Amazon to register a new seller. In case you already have an Amazon Seller account, you can start uploading products to your catalog right after the Package purchase – and start selling them as soon as they are successfully uploaded.
Do you guarantee sales?

We provide everything you need to start and promote your Amazon business. But we can't control users' actions. So we can't promise sales - even though many Amazon sellers using this Package get great results.
What if I have some questions about the delivered service?

Feel free to contact our support team and get all of your possible questions answered. Please note that their working hours are Mon-Fri, 9 a.m.-6 p.m. (UTC+6).