Thank You For Contacting Us!
We'll get back to you within 5 minutes.
And meanwhile, learn more about starting an online business in 2022!
Wondering how much you can earn with dropshipping? Let our clients speak!
Mary, Finland
$20,6K+ in 2 months
of dropshipping
When I created my first online store, there was some inconvenience. It was a struggle to add products on my site manually and process the orders. So, when I saw a Facebook ad for AliDropship, it changed a lot in my business practice. You have no idea how much time it saved me, and how well it all reflected on my returns."
READ FULL STORY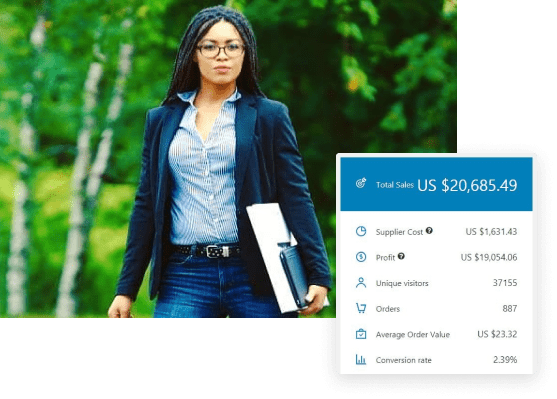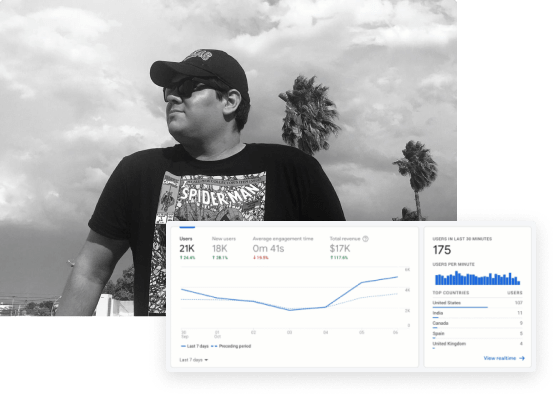 Tony, Mexico
$42,100+
in the month of the first sale
I had some trouble getting a new job after my internship in the automotive industry. I knew this wasn't the life I wanted for myself, so I started looking for other options. I am thankful to the many "Noes" I received, because it led me to a new challenge: being an entrepreneur. At the beginning of my journey I had no experience in ecommerce, I've never sold anything online, or in person. But, it couldn't stop me from starting!"
READ FULL STORY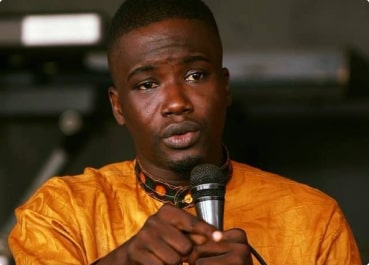 Daniel, Africa
$80K-$150K per month
with 12 dropshipping stores
I choose the dropshipping business mainly because I found it easy to start without inventory and because of my skills in Facebook marketing which offered a huge market. I usually set prices to cover mainly my ad costs and store plans and still make at least 50% if possible in profits."
READ FULL STORY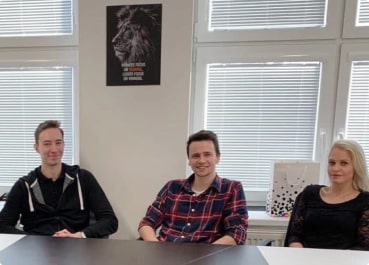 Team of entrepreneurs, Czech Republic
$10,900+ daily revenue:
these guys hacked the system!
Dropshipping has 3 advantages that changes the status quo. Firstly, you don't need any warehouse and an employee for fulfilling orders. Secondly, you are not limited by your cashflow, you don't have to order and "wait" till some customer buy your goods. And the last one – you can import more than million products from Aliexpress without stocking them in! Basically, you are selling goods to customers by clicking to "Place order automatically" lol."
READ FULL STORY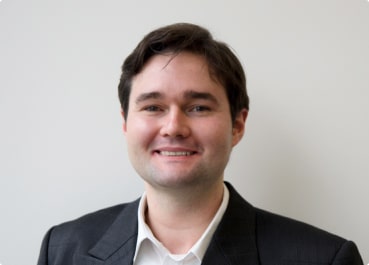 Felix, Germany
$350,000+ in a year
with 3 dropshipping stores
Around a week after my first shop went online, I booked an Instagram shoutout. And so, I was in the cinema. I knew that an Instagram influencer will bring up a shoutout while I watched the movie ("The Arrival", btw). At half of the movie, I looked at my phone and couldn't believe it, the shoutout was up and the orders came dropping in like cheesecakes! I was so happy and proud of myself at this moment."
READ FULL STORY
Want to know how exactly dropshipping works?
Enjoy our video guide for beginners!
Prefer reading to watching?
Get the PDF version of the Guide!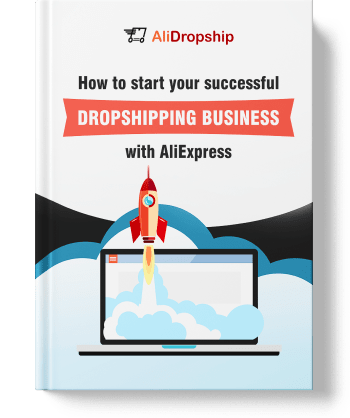 FREE DOWNLOAD
© 2022 alidropship.com 6 Jenner Street, Suite 260, Irvine, CA 92618
|
Privacy Policy