Knowledge Base
Currency settings (old plugin)
AliDropship Plugin uses US Dollars as a primary currency set by default. If you want to change your site currency, go to the AliDropship => Settings => General and select the currency you need.
Here you can also activate payment currency that will be used for payment gateway and additional currencies that will be shown on your site and can be selected by your visitors.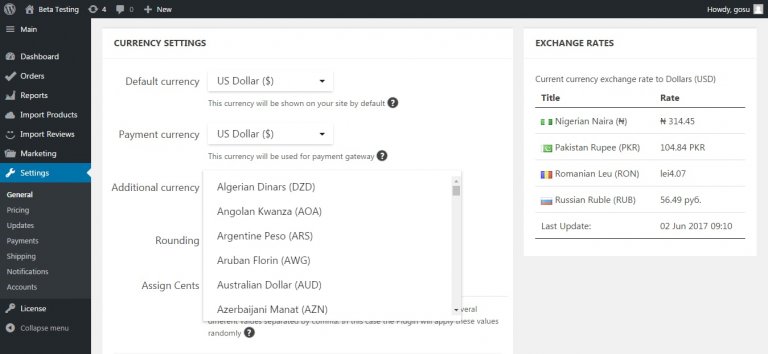 Contact Us
Have any questions or need to get more information about the product? Either way, you're in the right spot.