Jumpstart Your Store with Automated Social Media Marketing
Boost traffic and sales with Social Rabbit, a Shopify app that automatically promotes your store on 4 top social networks.
Start free 7-day trial
see the pricing
Do you need a version for
?
Check here
Our solution is trusted by
9,300+
users in more than 100 countries
integrates with 4 top social networks
100+
sales from social media
1,000%+
conversions growth
70%
reduction in work time
2 B+
potential audience coverage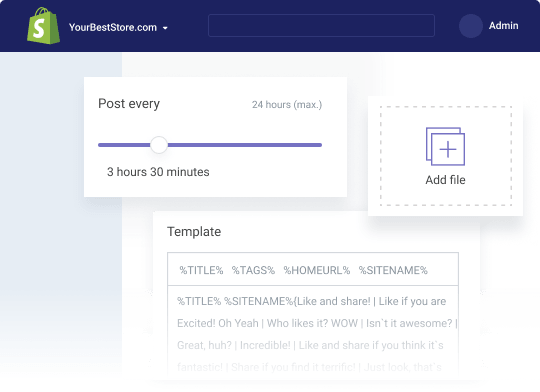 Start using Social Rabbit with Shopify in just a few clicks
Thanks to Social Rabbit's user-friendly interface, you won't have a frustrating time trying to set up! Connect your Shopify store to the desired social networks right within the app and set up all the tools according to your preferences. Do it once… and enjoy the results Social Rabbit brings forever.
Boost sales with smart product posting
Your social media accounts get filled with non-spammy, appealing content automatically. Numerous unique sales posts promote your Shopify store and multiply your income! It works just like a whole first-class social media marketing department hired exclusively for you.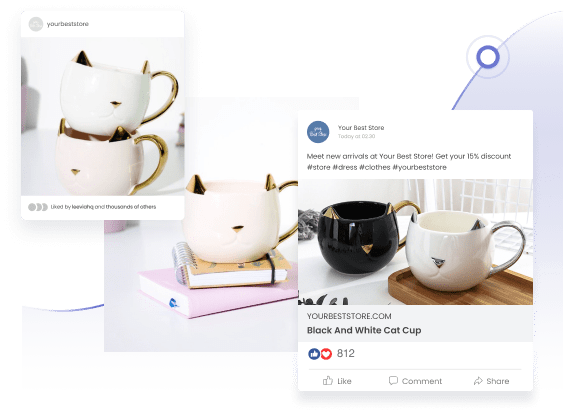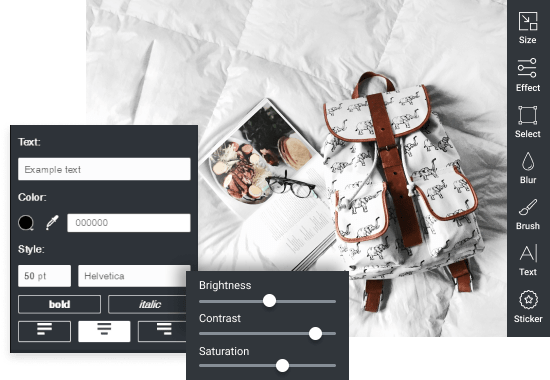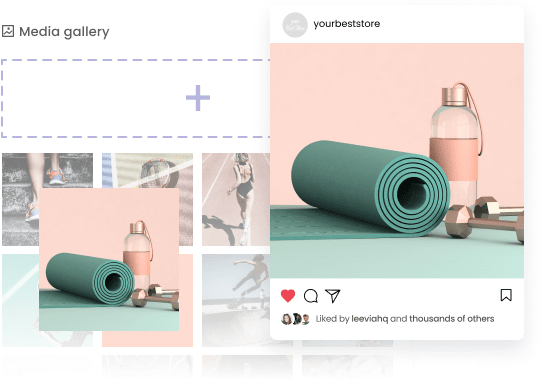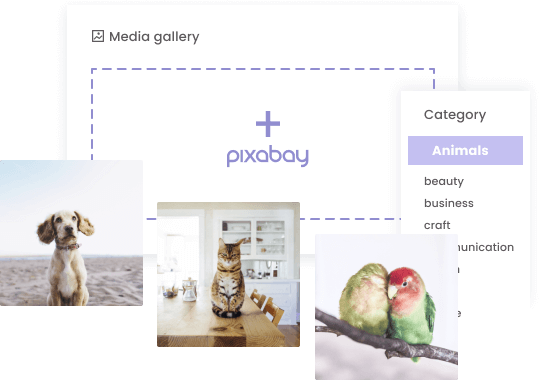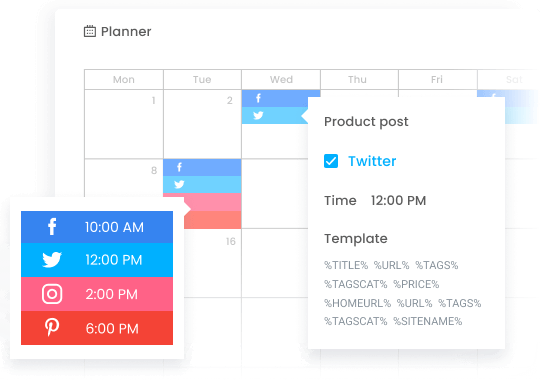 Manage your social accounts with smart tools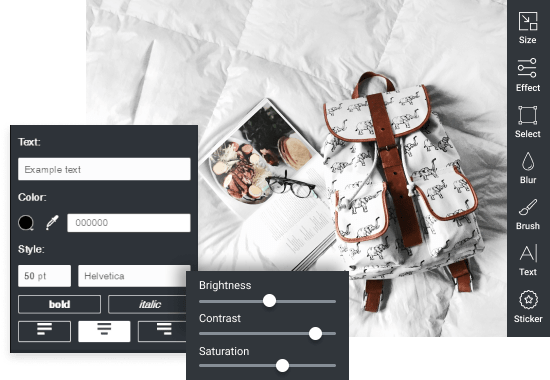 Built-in image editor
Change your images the way you want.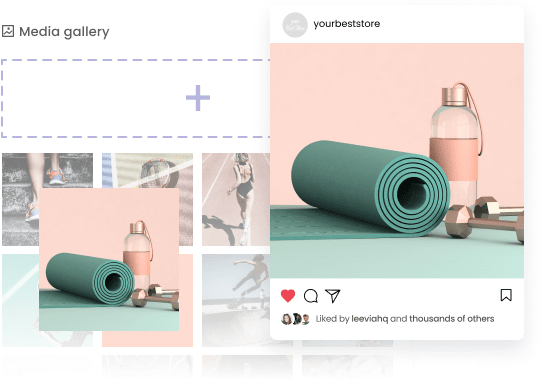 Gallery poster
Post entertaining content to engage your audience and make your accounts even more attractive.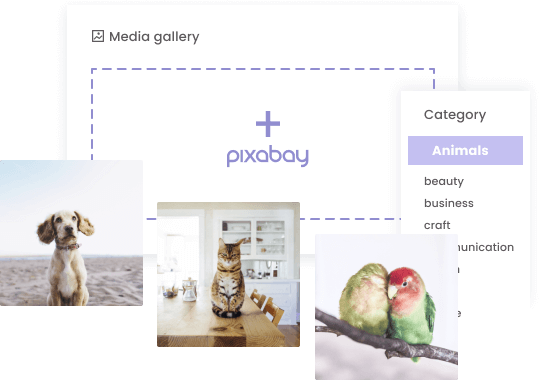 Automatic album
Use high-quality pictures automatically uploaded by Social Rabbit from free stock photos.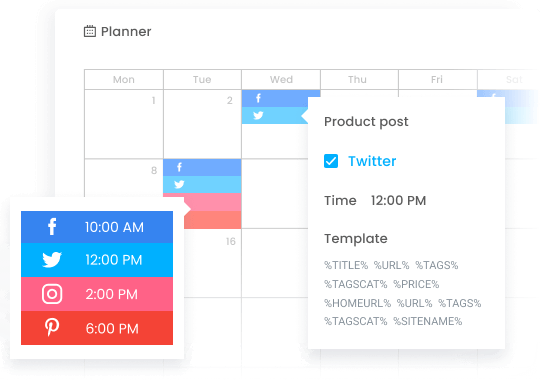 Planner
See all your scheduled posts in this calendar-like section and assign posts for special events manually.
Detailed 24/7 analytics for your Shopify store
Track how Social Rabbit influences your Shopify store performance in real-life! You can check the growth of followers, reach, views, impressions, and more – all within the app!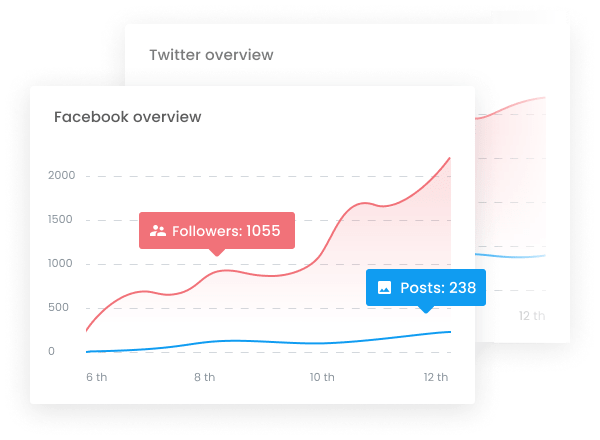 Your business is unique! Pick the plan that's right for you
Simple and flexible pricing plans make your social media marketing flourish like magic
Monthly
Start automated promotion of your business on four top social networks
us $19 per month
Social Rabbit for Shopify
Free installation and setup service
Free lifelong support and updates
A constant wave of quality traffic and sales
70% reduction in work time
Try for free
73% of users choose this plan
Annually
Get access to Social Rabbit for a whole year and save $48
us $15 per month
($180 paid annually)
Social Rabbit for Shopify
Free installation and setup service
Free lifelong support and updates
A constant wave of quality traffic and sales
70% reduction in work time
Try for free
Do you need a custom offer or help with the setup and installation process?
Contact Us
Here's what our clients say
Dec 8, 2022
I always have a great experience, and this is overall a great company. All staff is always quick to respond and help me when it comes to requests and/or questions. I'm sure I'll always continue to be satisfied customer.
Family House
Oct 27, 2022
I am very pleased with AliDropship! The customer service is always professional and they have a great team of experts on hand. I am very appreciative!
Silvio
Sep 23, 2022
I would like to thank all AliDropship staff for providing excellent services and products. Anytime I have a question or need help with my ecommerce store, and I reach out to them, they are there to provide BEST costumer service and in no time.
Najib
Aug 16, 2022
This is an excellent company to work with. Products and customer service is excellent and they are 100% concerned and at your service. I would rate this company as many stars available.
Sparkle Jones
Aug 13, 2022
Love this company. They're always prompt to respond if I don't understand something. One time I sent a message on a weekend, and had a reply within a few minutes. Very happy with the service and the product :)
Debbie B
Jul 29, 2022
AliDropship is a great and easy to use tool for Dropshipping, it helps out a lot when you're beginning your business, has a lot of functions and add-ons to help you out and their customer support is always on point, helpful and polite.
Tony Morello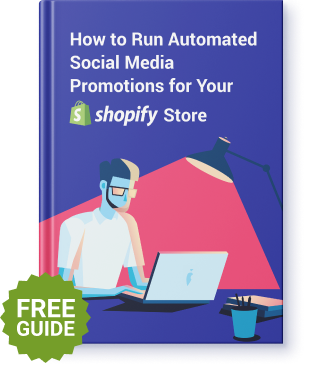 Download our FREE detailed Guide and learn
How to run automated social media promotions for your Shopify store
Where should we send the Guide?
*By signing up, you agree to receive dropshipping tutorials
and special offers from AliDropship
Frequently Asked Questions
Social Rabbit is an app to auto-promote any Shopify store on Facebook, Twitter, Instagram, and Pinterest. It helps you reduce the time you spend on your social media marketing while netting fantastic results without extra effort.
How can it help me as an online seller?
As an online business owner, you have tons of vital tasks every day. No matter how busy you are, social media marketing is crucial for business and cannot be overlooked. Social Rabbit takes care of this workload for you, helping drive quality traffic to your store while presenting your products to a broad audience and boosting your sales.
Is there a difference between the features of a free 7-day trial and those of a paid account?
No, there is no difference at all. During your trial, you can test all the features of Social Rabbit.
Will I have to pay an additional fee?
To use all Social Rabbit's features, you will need to pay $29 per month. That's all. We don't have any additional fees for extra posts or clicks.
Won't my social media pages look spammy?
No they won't, because Social Rabbit is not a bot - it is an app for a Shopify store you set up yourself. Determining the posting frequency and managing your posts' content, you make your feed look well-planned and professional.
Can I use Social Rabbit on other platforms for an online business?
Yes, Social Rabbit works on any WordPress or WooCommerce site. To get a WordPress version of Social Rabbit,
visit this page
.
Are there any limits on my social media posts?
No - Social Rabbit allows you to publish an unlimited number of posts every day on all four social media platforms. But please note: each social network has recommendations on the number of posts you should publish to see the best results.
Where can I find information about all the app's settings?
We have prepared detailed instructions for you on how to set up each Social Rabbit tool. You can find them on our Knowledge Base. All the tools are divided into groups by social network for your convenience.
If I can't set up the app by myself, can you help me?
Social Rabbit has rather simple settings. However, if you don't want to look into all the setup process details, we will be happy to help you.
Go here
> to order our setup service.
I am unable to find an answer to my problem. What should I do now?
Don't worry. We are always here to give you a hand or solve your problem you may have with Social Rabbit. If you haven't found the answer to your question in our Knowledge Base, feel free to contact us at support@socialrabbitplugin.com.
Do you have a question on Social Rabbit for Shopify?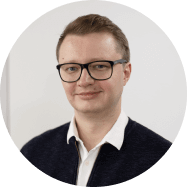 Mike Pol
Head of Sales Department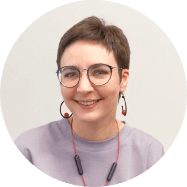 Daria Grigoreva
Senior Business Adviser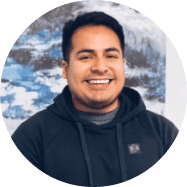 Chris Puca
Senior Business Adviser
Get a free consultation!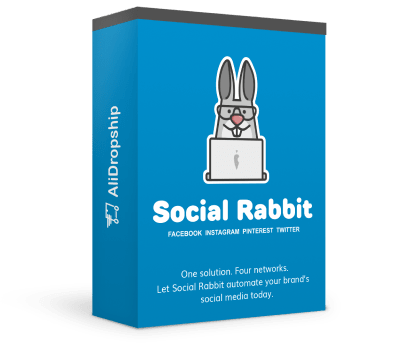 Promote your store effortlessly with Social Rabbit
Start free 7-day trial
Do you need a version for
?
Check here