Get Your Own Premium Dropshipping Store TODAY!
No more testing to see what works: just replicate one of these successful stores and start getting profits right away
choose your store
All you need for a successful start
Perfect dropshipping store
When you get a copy of our premium store, you benefit from its cutting-edge software and professional design that's optimized for maximum profits. All for quite an affordable price!
Hot products
No more puzzling what to dropship: our top-performing stores are already packed with PROVEN bestsellers in high-demand niches. Just watch them sell like hot cakes!
Winning ads
Attract floods of buyers to your new store with the same smart, money-making ads we run for our own dropshipping stores. Get a ready-to-use marketing package to skyrocket your sales!
How it works
1
Choose a dropshipping store you like
3
Upload the store to your hosting server
4
Follow our tips and start making money
1
Choose a store you like
3
Upload the store to your hosting server
4
Follow our tips and start making money
Choose the dropshipping store that's best for you!
Coming soon!
Why buy a Premium dropshipping store?
Your business launch is super-fast
Building a quality dropshipping store by yourself takes time and effort. But when you get a copy of an already profitable store you start earning RIGHT AWAY - no waiting, no hard work and no time loss!
You avoid risks and guesswork
Choosing the right niche normally requires research and testing. But our top-performing stores have already proven their success through high order volume and expert-positioned niches. All you need to do is pick your favorite.
Stores' copies are affordable
A COPY of a highly-profitable dropshipping store is inexpensive but it can match (or exceed) the success of the original. This is why anyone can easily afford starting a lucrative dropshipping business.
Here's what our customers say:
"I wanted to say thank you to AliDropship and Tatiana and Chris for giving me that impulse to discover the world of dropshipping which is really easy and if I managed to do it – everybody can do the same."
"AliDropship has been a very good site for us, newbies. Thank you for your welcome support!"
Joy Joy Cart Team,
Singapore
"I'm a college student... The business has been scaling so far...It's been awesome! Thank you everyone on AliDropship, you all really did me a great favour, and I have a new stock coming up also from AliDropship!"
"I came to AliDropship kinda searching what it had – awesome websites, awesome setup, everything. Wonderful prices – I love it! I'll be back for many more!"
"You not only get a professionally designed website but you also get the store loaded with the hot products. They've already done the hard work for you. All you have to do is market the products! Recently, I also decided to get the Sellvia tool which is, I think, a game-changer!"
"I want to thank my manager Elena who has actually been there for me, assisting me in all aspects, she's a wonderful lady. I want to thank the whole team of AliDropship for the great job that they've done for me so far, answering all my questions and putting me on track."
"I would like to say that we had no experience about the ecommerce at all. We had a small research on the Internet. And finally we had decided to buy from AliDropship Premium Stores the classic store "Buy It Carl" along with the marketing packets and the Social Rabbit Plugin. And like this we've started our journey..."
Vendi and Dimitris,
Czech Republic and Greece
"At first, I had no idea about this kind of field. But I liked to make a change for my life, so I checked out AliDropship's web page and had a little consultation with one of the agents there…"
"It is a good experience to have an AliDropship store! My project manager is Miss Tatiana. She is very much helpful and supportive. She helped me throughout the journey from the order to delivery of the store. I want to grow along with AliDropship. And I'm also hopeful that Miss Tatiana will support me forever!"
"Top-notch help, they give you all the help in the world, answer your questions, get back to you. So far so good for me. AliDropship has done a great job with the help that I needed 'cause I'm not a tech-savvy person"
Success is what we do best (just ask our customers)
World's #1
in online store creation
Overall rating
$108M
in client profit this year
Dec 8, 2022
I always have a great experience, and this is overall a great company. All staff is always quick to respond and help me when it comes to requests and/or questions. I'm sure I'll always continue to be satisfied customer.
Family House
Oct 27, 2022
I am very pleased with AliDropship! The customer service is always professional and they have a great team of experts on hand. I am very appreciative!
Silvio
Sep 23, 2022
I would like to thank all AliDropship staff for providing excellent services and products. Anytime I have a question or need help with my ecommerce store, and I reach out to them, they are there to provide BEST costumer service and in no time.
Najib
Aug 16, 2022
This is an excellent company to work with. Products and customer service is excellent and they are 100% concerned and at your service. I would rate this company as many stars available.
Sparkle Jones
Aug 13, 2022
Love this company. They're always prompt to respond if I don't understand something. One time I sent a message on a weekend, and had a reply within a few minutes. Very happy with the service and the product :)
Debbie B
Jul 29, 2022
AliDropship is a great and easy to use tool for Dropshipping, it helps out a lot when you're beginning your business, has a lot of functions and add-ons to help you out and their customer support is always on point, helpful and polite.
Tony Morello
Some questions you might have
What's included in the purchase?
What is NOT included in the purchase?
How much should I spend on advertising to reach the same results?
How soon will I get my dropshipping store?
What will I need to get my store up and running?
Do you charge any ongoing monthly fees?
What's the difference between Custom stores and Premium stores?
Is it OK that many people will have exact copies of one and the same store?
Will my store be ready to start making sales right away?
Will you provide the domain name for my store?
Will you teach me how to manage my store?
Will I be the 100% owner of my dropshipping store?
Once my website is all set up, will I be able to manage it by myself?
Will you help me with marketing and advertising?
Is my store compatible with WooCommerce?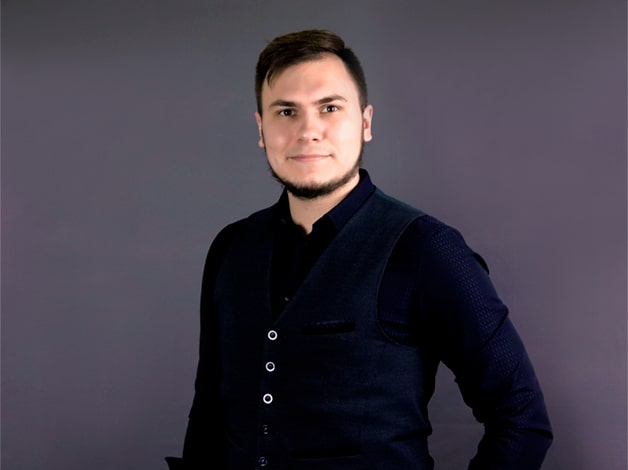 Any questions?
We'll be happy to answer in detail!
contact us