Knowledge Base
Pepipost
1. Create account with Pepipost.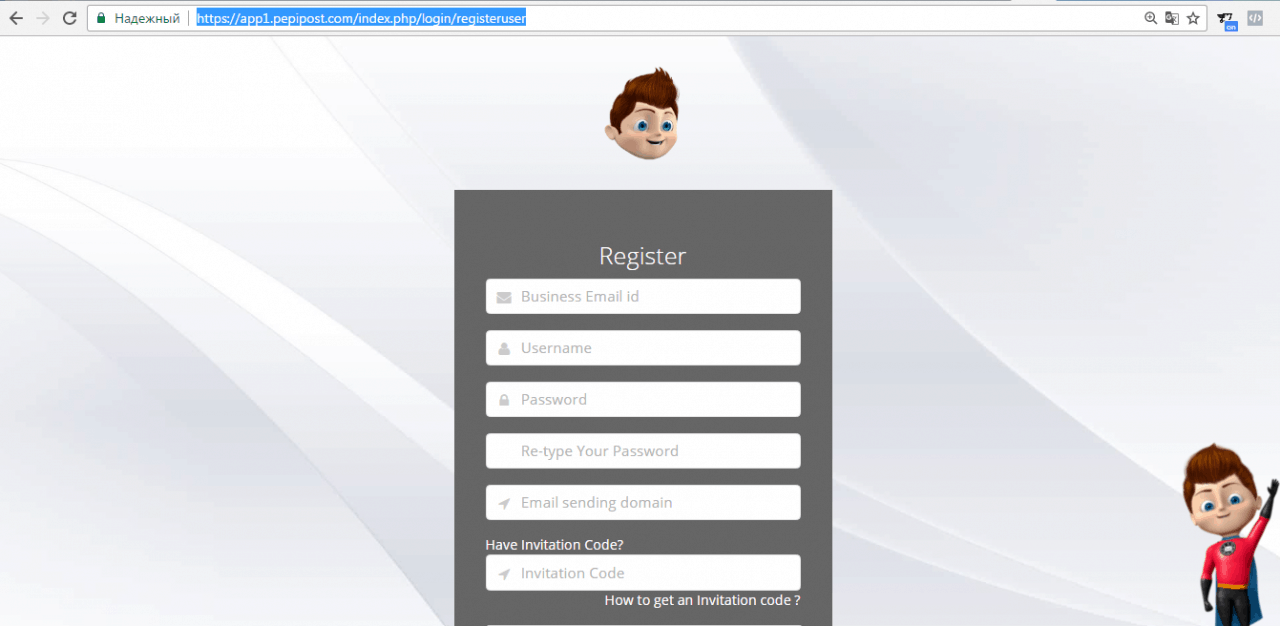 2. After registration you will receive a confirmation email with activation link, just click this link to complete registration process. Then you will enter your personal account, click 'Add domain' link: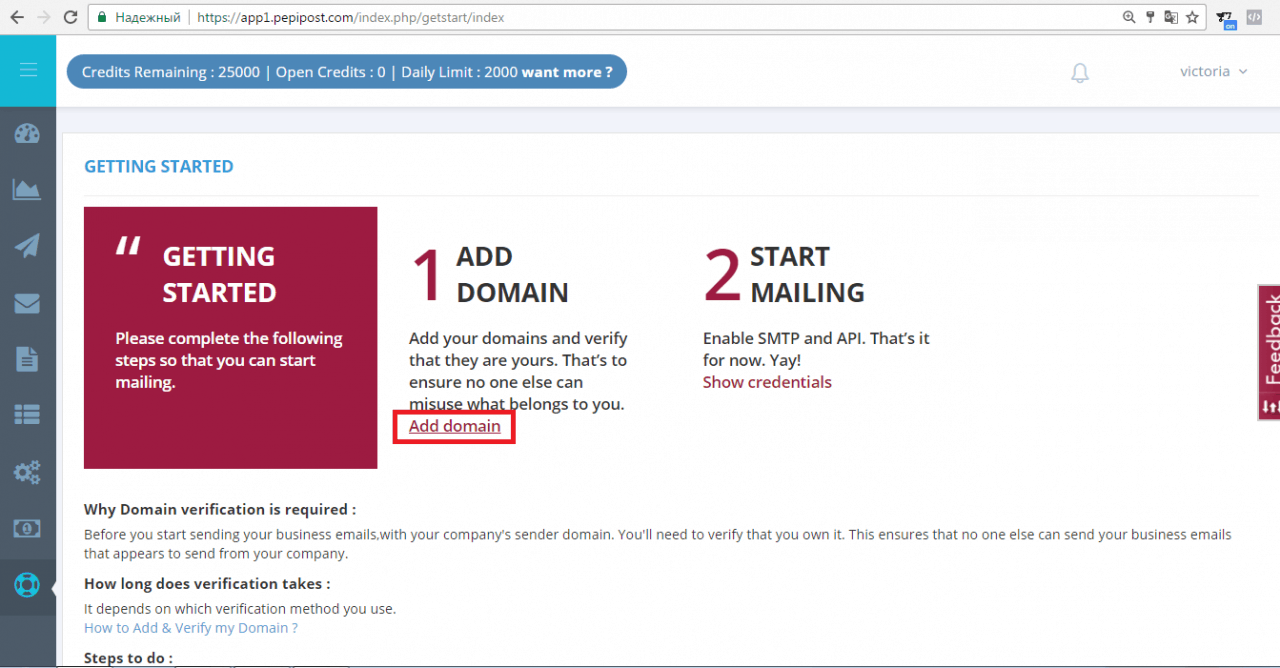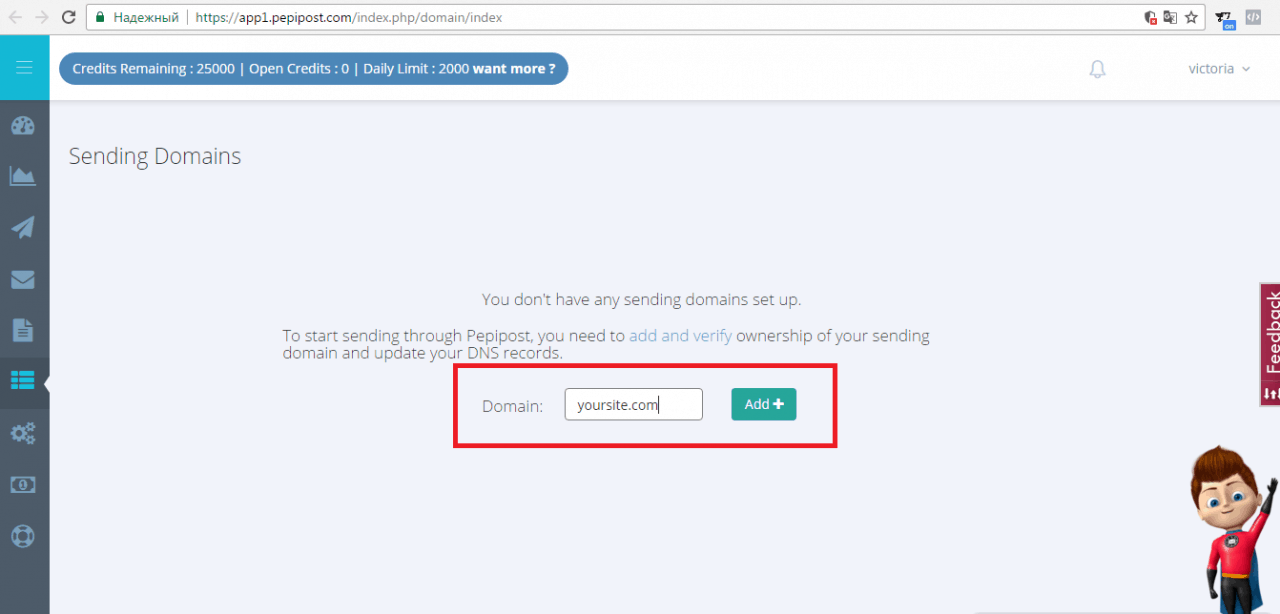 3. For domain verification, you need to update your DNS record with a unique key generated by Pepipost, which you will get on pop up by clicking on verify TXT.
For DNS settings, you will be required to go to panel provided by your domain/hosting provider and  add the TXT record to your domain.
Domain provider:
Add new TXT record.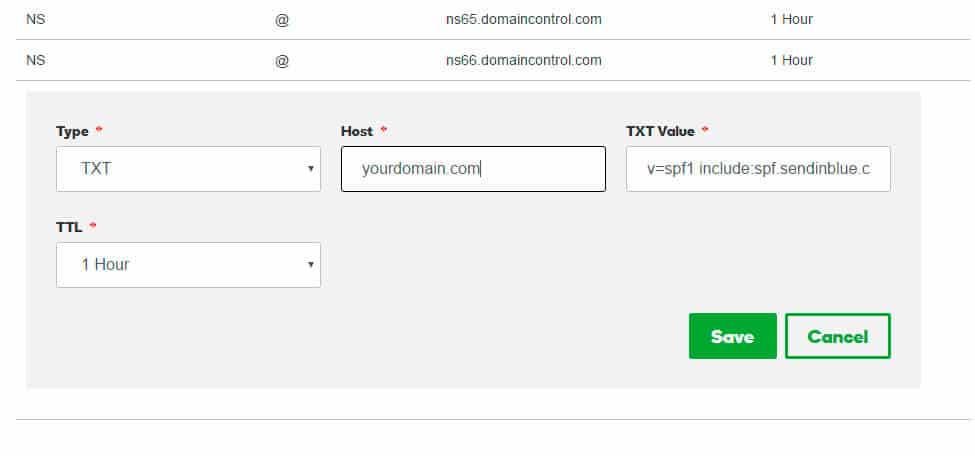 Put in the Host field the name of your site, and in the TXT value insert a unique key generated by Pepipost, which you will get on pop up by clicking on verify TXT.
If you can't add new TXT record via your Domain Provider account, then you can do this via cPanel of your Hosting: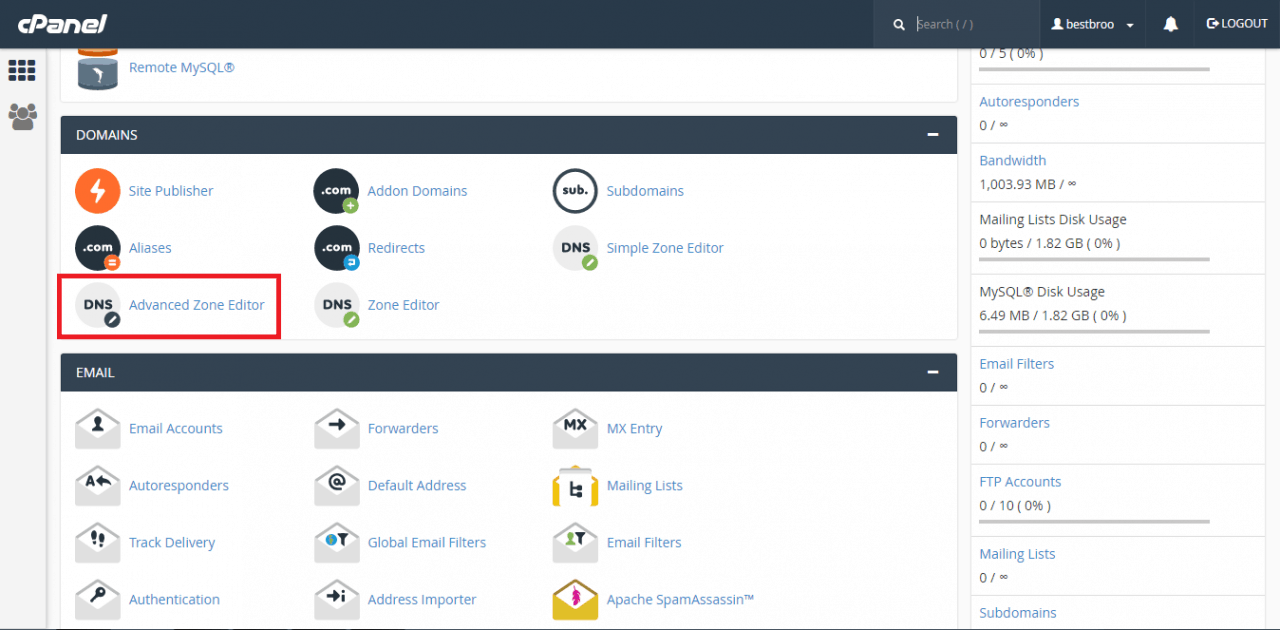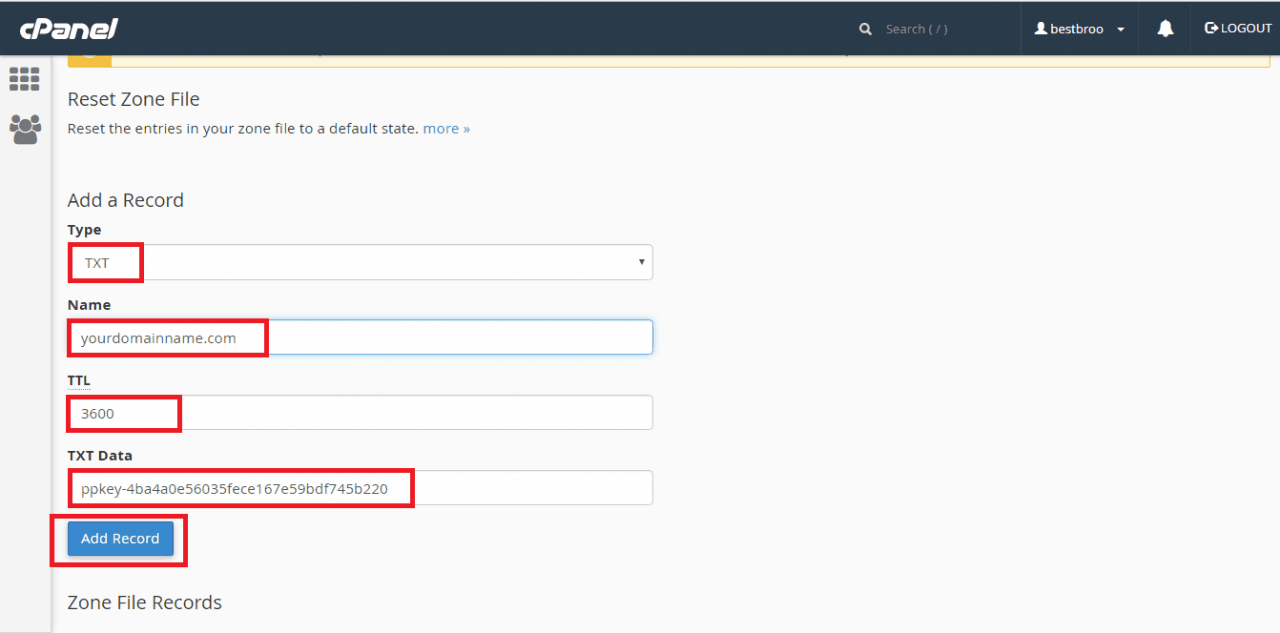 Once you have added the key, click on verify TXT option, and you will find that it is verified.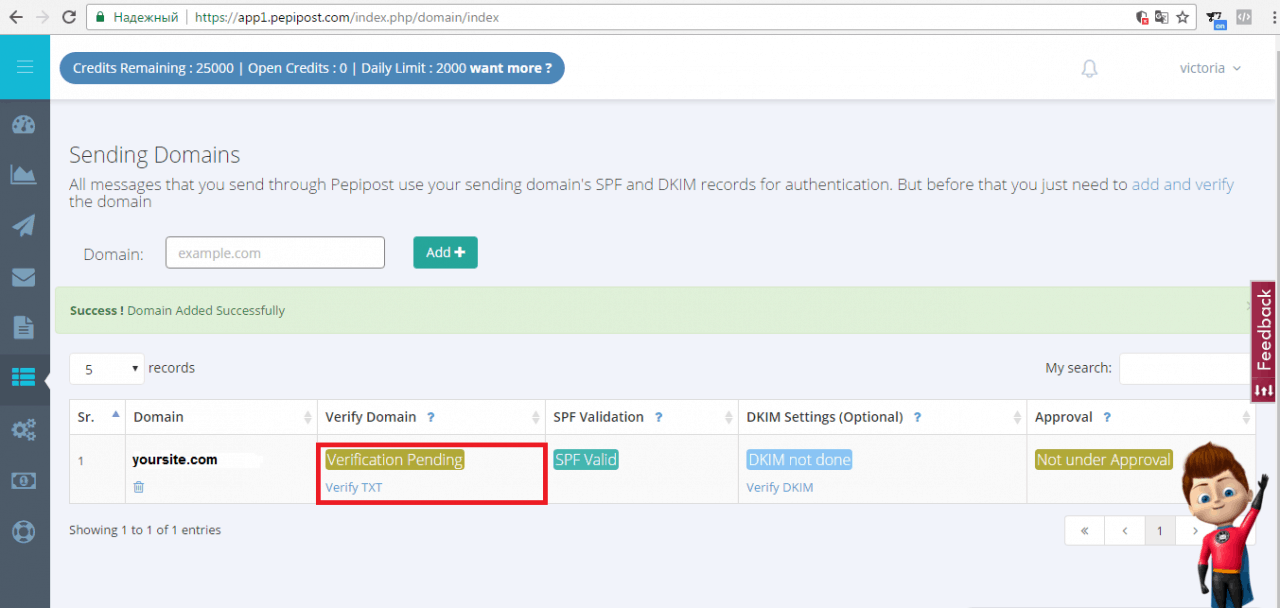 4. SPF Validation: 
Once the domain is successfully verified. The next step is to authenticate your domain to send emails using pepipost. This process is known as SPF (Sender Policy Framework).
The steps for domain authentication is quite simple. You need to go to your hosting provider's panel and update the TXT record of your sender domain.
Following record need to be added in the TXT record for your sender domain:
v=spf1 mx a include:pepipost.net ~all
Note: Once the record is updated successfully, based on the set TTL it might take couple of hours to reflect the entries globally. This is because most of the DNS server cache the entries.
Hence, wait for some time approx. 1-2 hours in order to get the domain authenticate on Pepipost.
In case your domain is still not authenticated on Pepipost, you can reach Pepipost's support via online chat or via email: support@pepipost.com.
5. To enable DKIM add a new TXT record (the same way as in 3rd paragraph):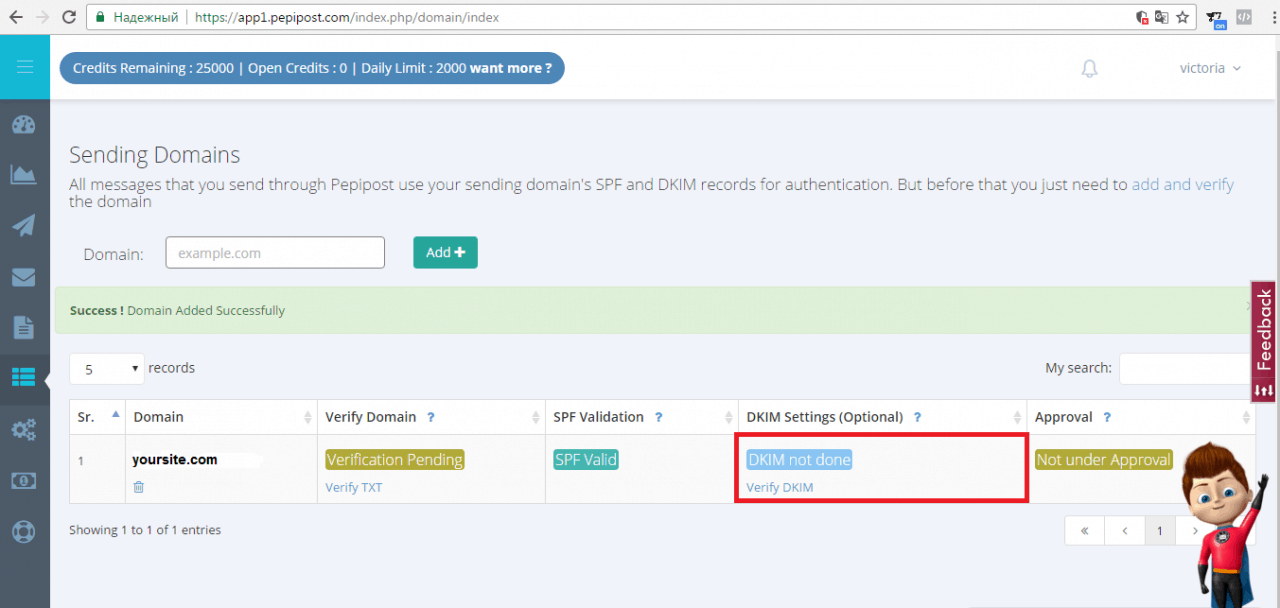 6. All verified sender domains will be automatically sent to Pepipost's Deliverability Experts Team for review. Once it is approved by their team, you can start using this sender domain for sending emails. Generally domains are reviewed within 24 hours of submission, but during peak hours it might take up to 48 hrs also. But, there is a provision in the domain management page to Fast Track the review process. You can just fill up the questions asked and your domain will be under Fast Track Approval – 3 hours for approval.
7. When your account is approved go to 'My Profile' and copy API key: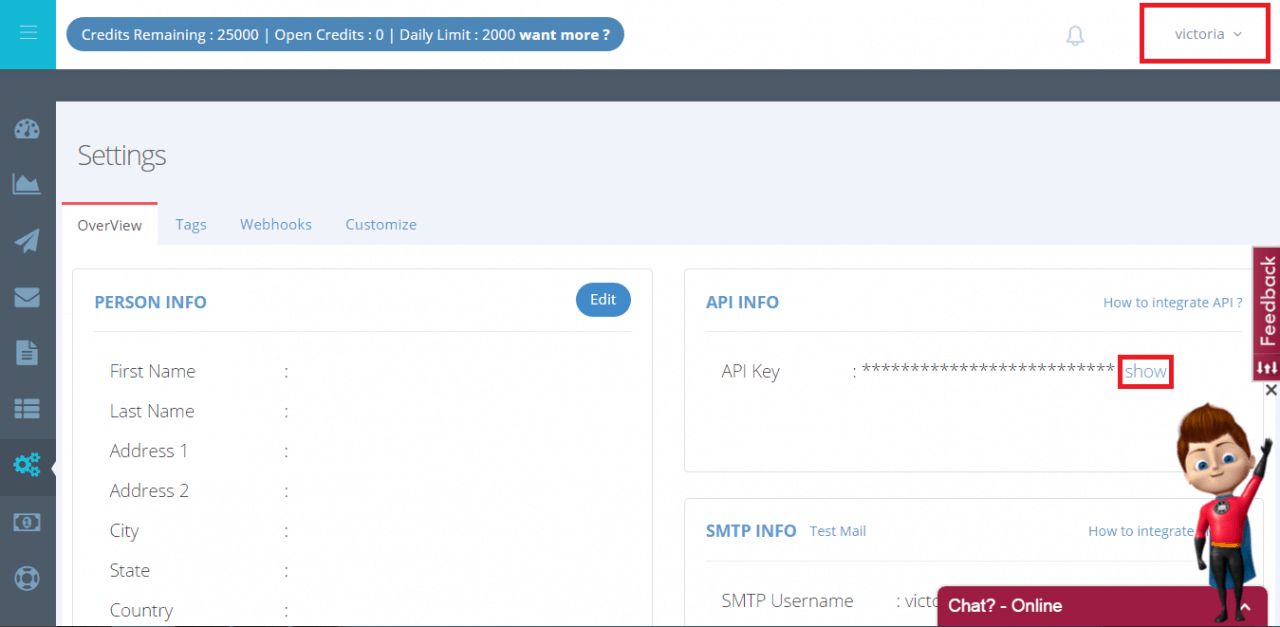 8. Paste your API key in your WordPress admin area: AliDropship -> Settings -> Notifications -> Pepipost and click 'Save changes'.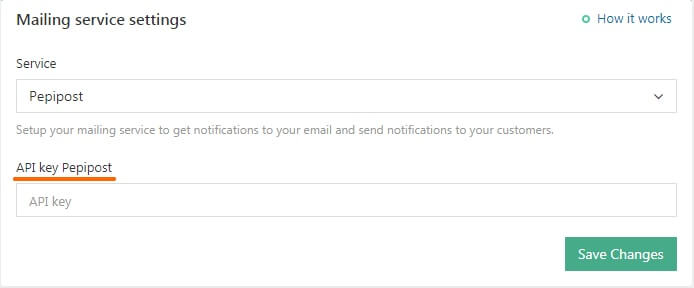 67% of people found this helpful
Contact Us
Have any questions or need to get more information about the product? Either way, you're in the right spot.