Knowledge Base
Mailgun
1. Visit Mailgun.com and click Sign Up. Fill the form and click Create Account.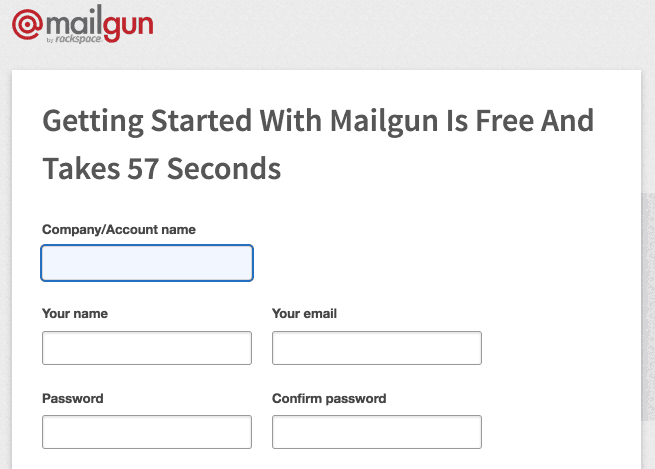 2. On the next page click Add Your Domain and enter your domain name.
Then follow the instructions on how to verify your domain name.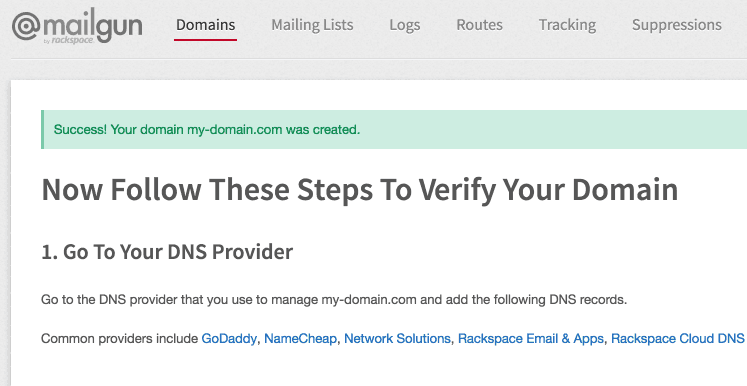 Click Continue to Overview and find your API Key.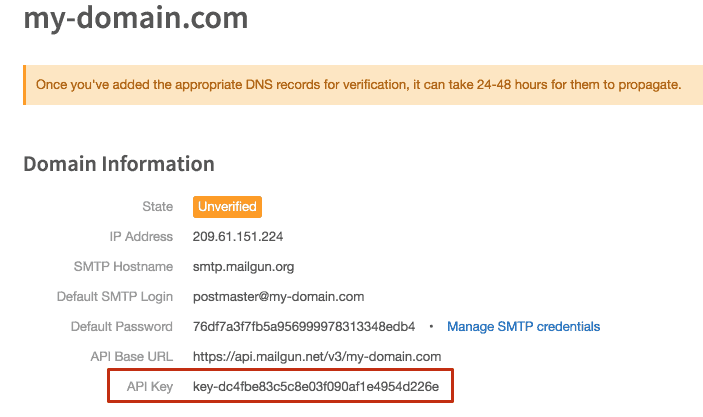 Copy your API Key and paste into Plugin settings with your domain name.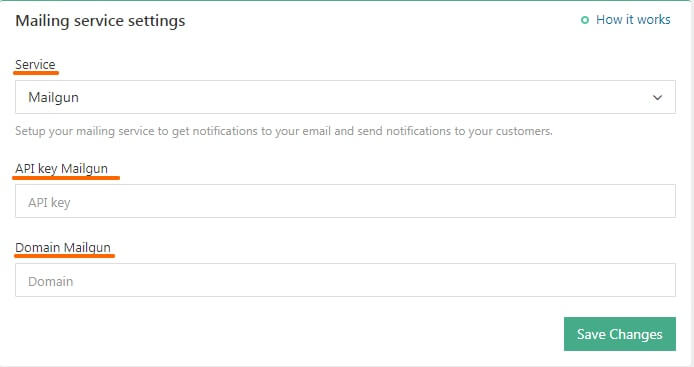 3. The last step is to verify your account. Right after getting and setting your API key, go to https://mailgun.com/app/support and click Create New Support Ticket.
Enter ticket subject: Business verification
Enter this message:
1. What types of emails will you be sending – transactional or marketing? Please tell us briefly about how your business uses email.
– I will use email notifications to notify my clients about purchasing and when order status is changed.
2. Where do you source your database of email addresses? Please provide any available links.
– I collect emails on my store, for example from checkout page.
3. Are all of your email addresses double-opt in? (This means that the user has requested your emails through sign-up and then confirmed via email that they want to receive your communication).
– I only use customers'emails for notifications, no double-opt in is used.

4. What is your expected monthly volume of messages?
– 100-1000
5. Have you read our Email Best Practices document?
– Yes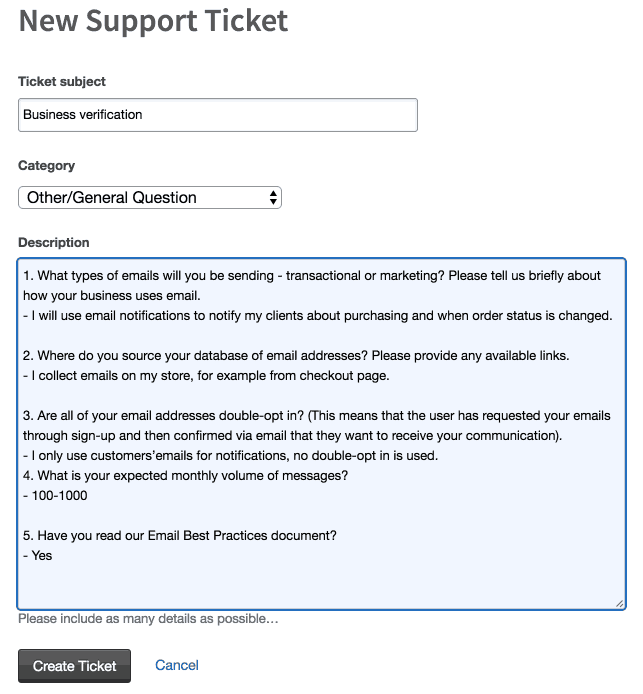 Click Create Ticket. Your account will be verified and activated within 24 hours.
You need to attach your credit card to the Mailgun's account otherwise your letters will not be sent.
80% of people found this helpful
Contact Us
Have any questions or need to get more information about the product? Either way, you're in the right spot.