Knowledge Base
How to know your PHP version and change it in cPanel
If you would like to know a PHP version for your hosting account, you can do this in cPanel.
Log in to your cPanel and go to Software => MultiPHP Manager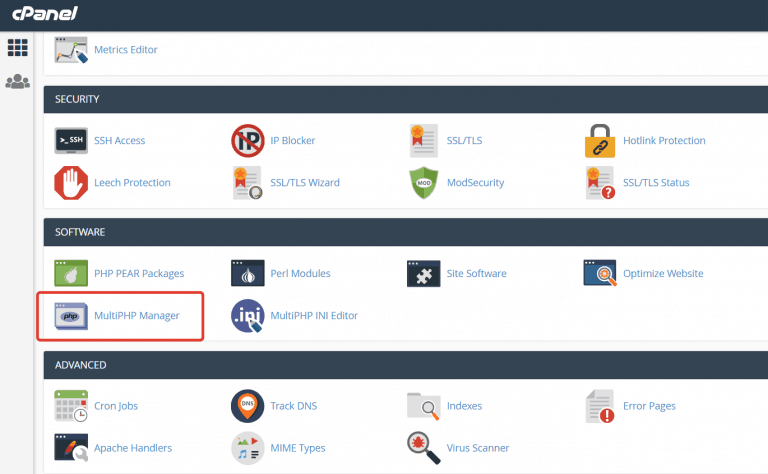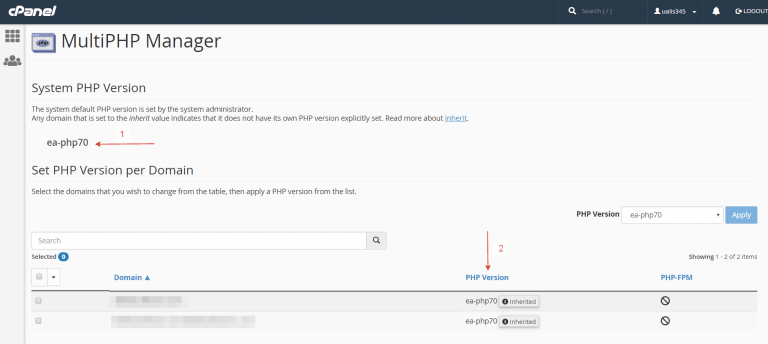 Arrow 1 shows the default server PHP version and you can ignore this string.
Arrow 2 shows the PHP version for your hosting account's sites.
If you need to upgrade a PHP version, it is necessary to make some changes in your WordPress admin panel primarily. If you do not use any AliDropship plugin on your site, you can skip this step and go directly to the PHP update step. 
AliDropship plugin removing
In case of updating a PHP version from 7.0 to 7.1 it is necessary to deactivate and delete AliDropship plugins first. If you have at least one of the following plugins at your site:
AliDropship plugin,
AliDropship Woo plugin,
Social Rabbit,
Single Product Promo Page,
Recent Sales Pop-Up,
Countdown Timer,
Abandoned Cart,
Customers Gallery,
Facebook Business,
Google Merchant,
you need to deactivate and delete plugins from the list, because AliDropship plugins for PHP 7.0 are not compatible with PHP 7.1.
If you use AliDropship original plugin – Davinci, Michelangelo and Rembrandt themes should be deactivated (not deleted), because these themes cannot work without AliDropship plugin and will cause an error when you will remove the plugin.
You can download PHP 7.1 compatible AliDropship plugin versions here:
https://alidropship.com/updates-plugin/
https://alidropship.com/addons/
New versions should be installed on your site after PHP version upgrade. 
PHP version changing
In your cPanel  Software => MultiPHP Manager select your sites (arrow 3), choose a new PHP version (arrow 4) and press Apply button. Updates will be applied immediately.
100% of people found this helpful
Contact Us
Have any questions or need to get more information about the product? Either way, you're in the right spot.