Knowledge Base
Adding shipping options (old plugin)
We highly recommend offering your customers a free shipping service by taking advantage of the free/low cost shipping offered by many AliExpress sellers. However the Plugin has a special section where you can enable or disable different shipping options.
You can add up to four different shipping options (including free shipping) to any or all products.
Free Shipping
Super Savings Shipping
Standard Shipping
Expedited Shipping
If you activate any of these delivery methods you need to setup Delivery Time and Shipping Cost.
After you setup necessary options for your products click Save Changes and Apply to All Products. All your products on your store will be updated with new shipping rules, as well as items you will import in future.
If you want to change shipping options for a particular product, go to Products, select a product and click Edit. Scroll down to Product Options and change shipping options in Shipping section.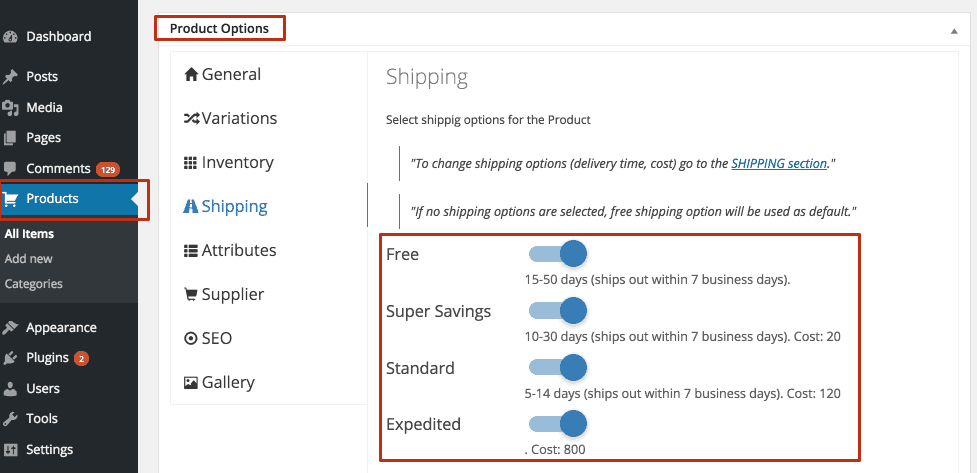 After making necessary changes, click Update button.
Contact Us
Have any questions or need to get more information about the product? Either way, you're in the right spot.