Knowledge Base
Connecting PayPal Personal Account (ver. 1)
To start accepting payments on your store through PayPal payment gateway, you need to enable PayPal payment option and set your PayPal API credentials.
STEP 1
Visit your PayPal account, go to My selling tools. Find API access option and click Update.

If you have a new PayPal interface, click Seller preferences and go to API access settings.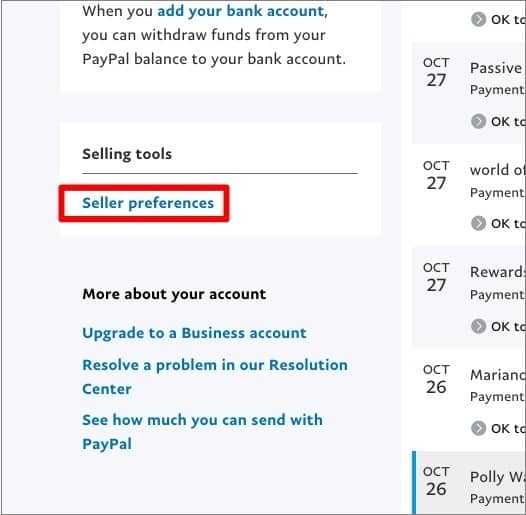 STEP 2
Choose Option 2 and click View API Signature.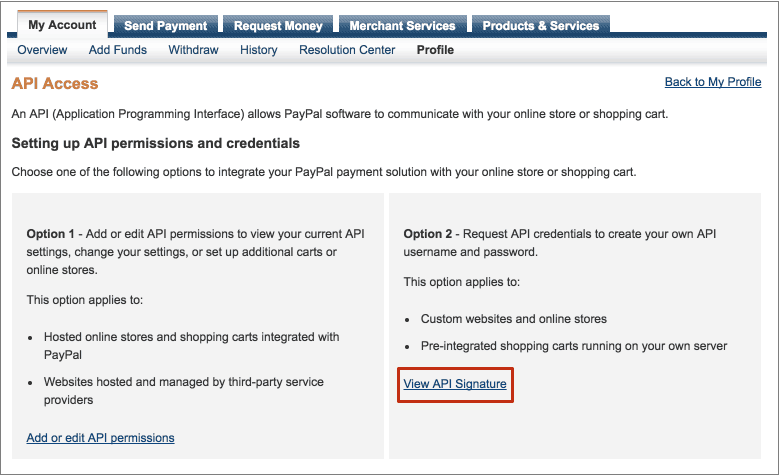 STEP 3
Copy your API username, API password and Signature.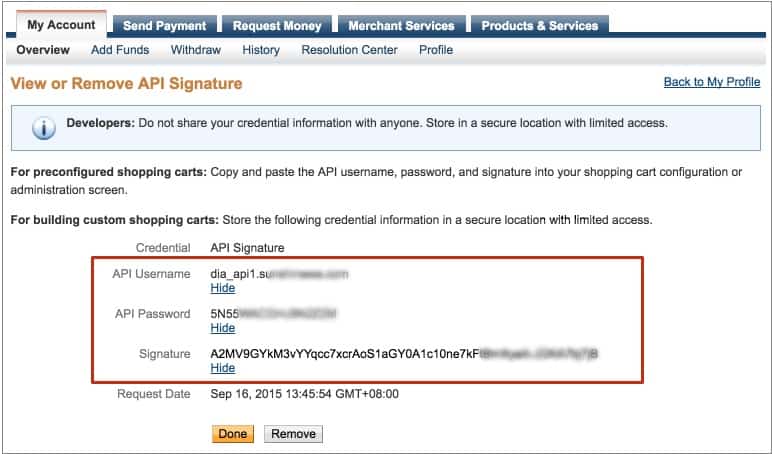 Go to AliDropship Settings => Payments to enable PayPal as your payment gateway. To provide your customers with possibility to complete their purchase on your website without entering password or credit details of their PayPal account, activate the respective option – PayPal Express Checkout.
Choose your payment currency from the drop-down menu. To enlarge the list of available currencies, you may select more of them in Settings => General => Additional Currencies. In other words, all the chosen additional currencies will be available to you in PayPal settings.
Enter your API username, API password and Signature.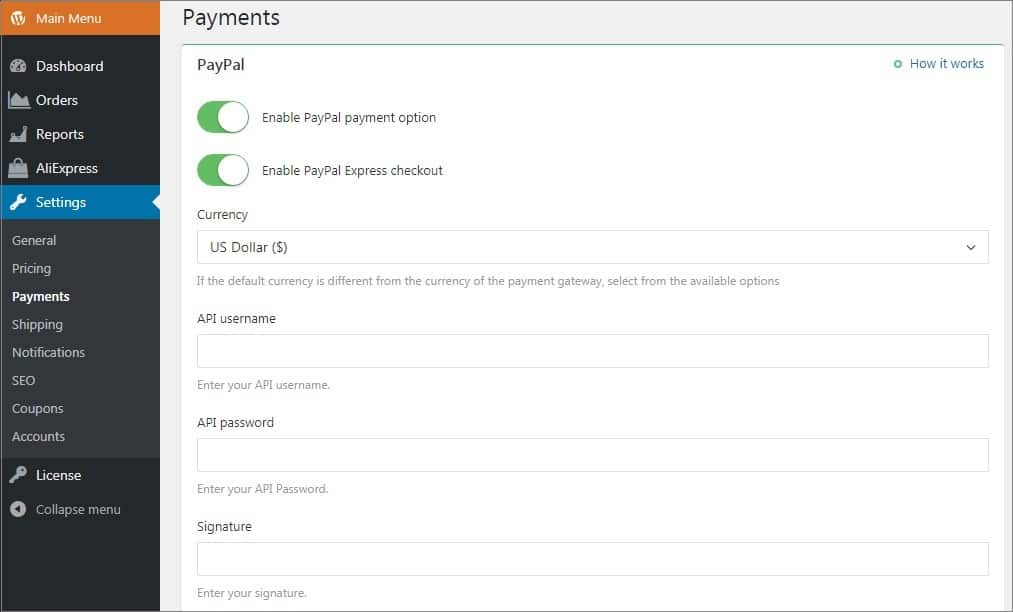 Enter your PayPal email, brand name of your store and upload your website logo so that your PayPal checkout looks more professional. Click save Changes.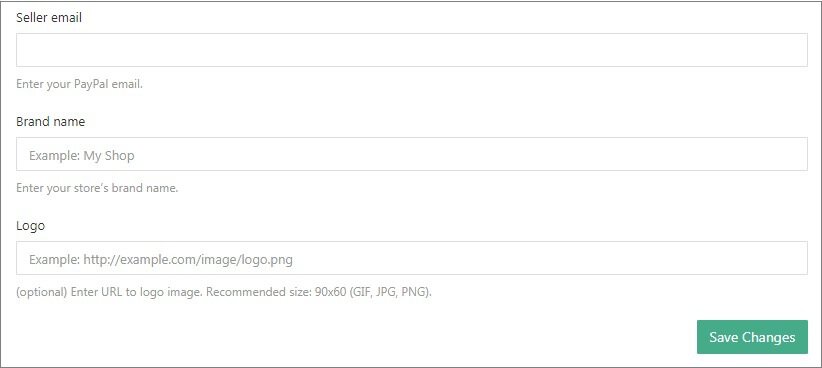 NOTE: If  you cannot find PayPal credentials on your account, please contact PayPal support directly and ask where you can find API settings.
75% of people found this helpful
Contact Us
Have any questions or need to get more information about the product? Either way, you're in the right spot.