Knowledge Base
Connecting PayPal Account (Business) (old plugin)
1. Visit your PayPal account and go to "Profile and settings".

2. Go to "My selling tools". Find "API access" option and click "Update".

3. Go to 'Custom checkout experience' -> NVP/SOAP API Integration (Classic) -> Manage API credentials.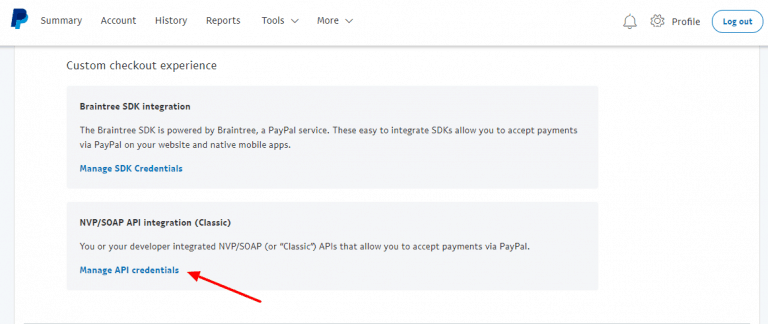 4. Copy your API username, API password and Signature.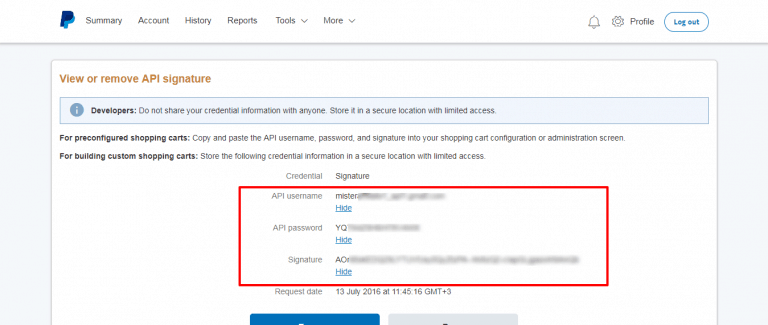 5. Go to AliDropship Plugin – "Settings" – "Payments" and click Edit button. Enter your API username, API password, Signature and click "Save changes".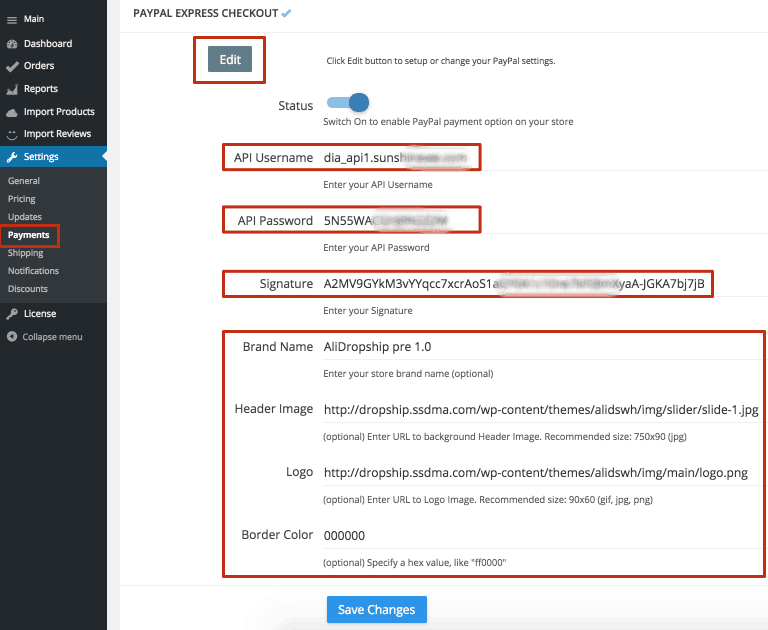 You can also add Brand name of your store, Header Image URL, Logo Image URL to make your Paypal checkout page look more professional.
NOTE: If  you can't find PayPal credentials on your account, please contact PayPal support directly and ask where you can find API settings.
Contact Us
Have any questions or need to get more information about the product? Either way, you're in the right spot.