Knowledge Base
Discounts (old plugin)
Offering discounts can be a powerful marketing tool for your dropshipping online store. If you want to create a discount, please go to AliDropship -> Marketing -> Discounts and click Add Coupon button.

In the menu activate the Status of your coupon, and then enter a name of the discount code (for example, 20offjewelry).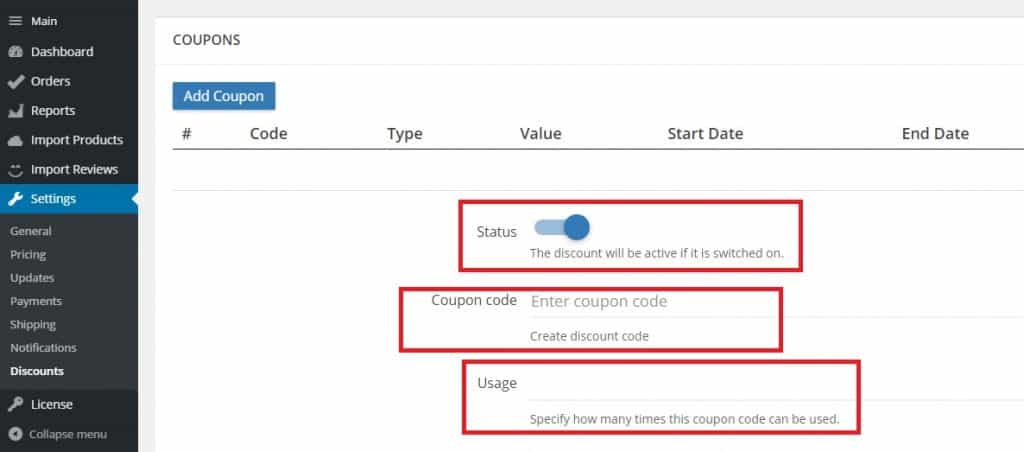 You can specify how many times you want this coupon to be used by entering a number in a field next to Usage.
To set the value of your discount, first choose the discount type (% Discount or Currency), and then enter a percentage or monetary value for the discount.


It's possible to set the Start and End dates for your marketing campaign, on which the coupon will be valid. You can also choose Never expires by checking the appropriate box to make the discount run permanently.
Don't forget to save your settings!
Contact Us
Have any questions or need to get more information about the product? Either way, you're in the right spot.