Knowledge Base
Translating themes
Although the AliDropship themes and plugin are originally developed in English, we have a special platform for translations using GlotPress – you may translate there and then it will be added on your site.
Please send a ticket to support@alidropship.com if you're interested, and we'll create an account for you.
Once we send your account details, please log in and proceed to the section of GlotPress that you're interested in translating of – AliDropship Plugin, DaVinci, Michelangelo, or Rembrandt themes. Start translating the phrases one by one making sure it's as complete as possible.

The platform allows you translate the plugin's and theme's content by manually adding the translations next to the phrases and words of the theme and  plugin. Choose the language and double click on the field next to the Original string to start translating.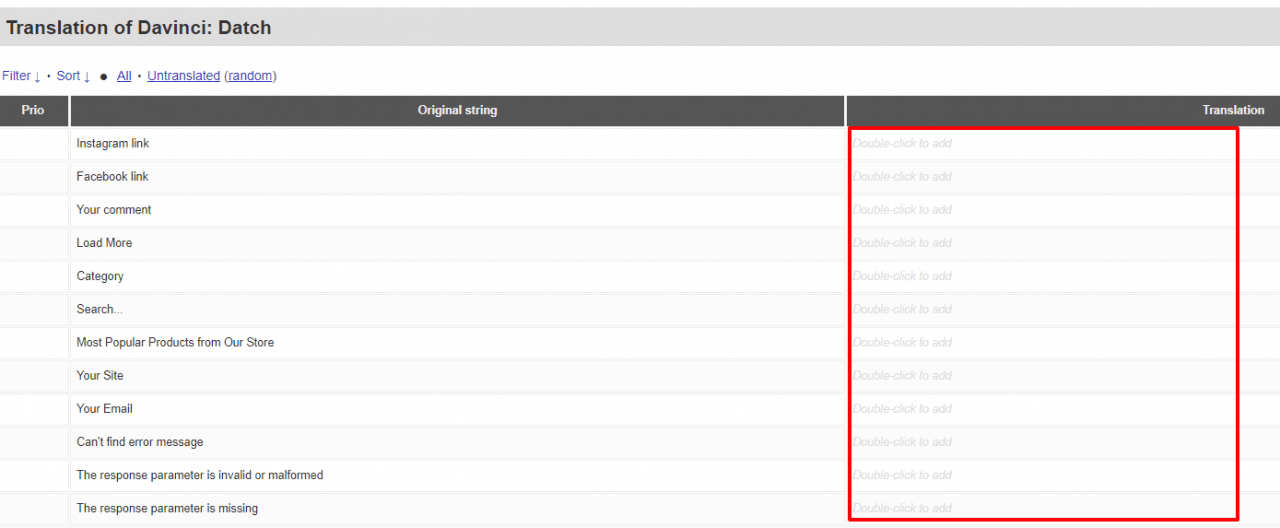 If you aren't able to find some words or phrases in the theme, please check the plugin and vice versa. If you cannot find it anywhere, please reach out to our support team – our developers will add the missing part shortly. When it's 100% done, contact our support team as well, so that we add the translation to the next release.
63% of people found this helpful
Contact Us
Have any questions or need to get more information about the product? Either way, you're in the right spot.