Knowledge Base
Email forwarder setup in cPanel
Log in your cPanel: yourdomainname.com/cpanel, enter your login and password: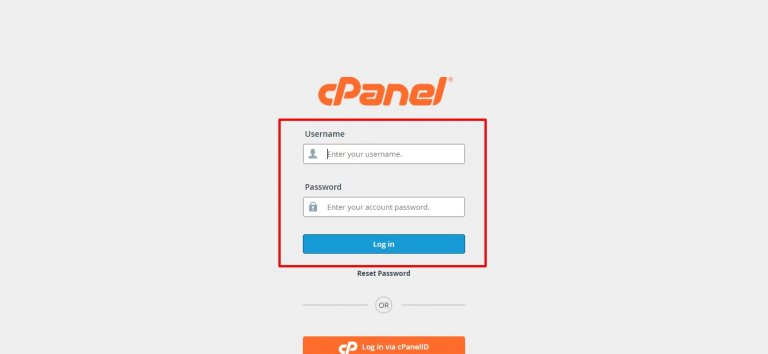 Go to 'Email section', click 'Forwarders':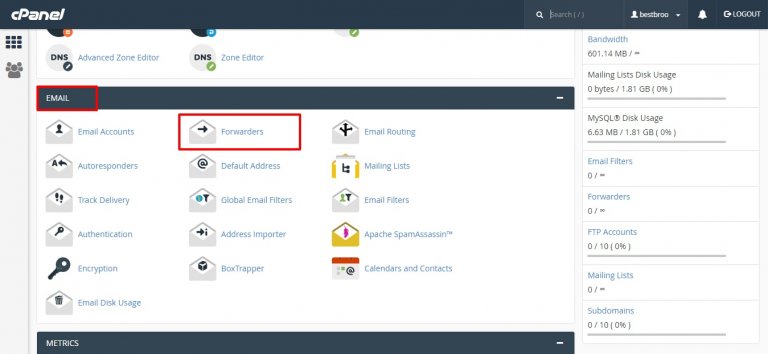 Select a domain name in Managing section, click 'Add Forwarder':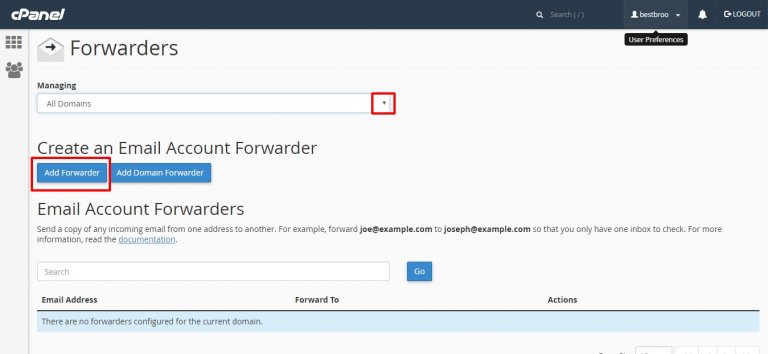 Put an email address that you want to be forwarded in 'Address to Forward' and 'Domain' fields, select 'Forward to Email Address' option and put there an email address where you want to forward, click 'Add Forwarder':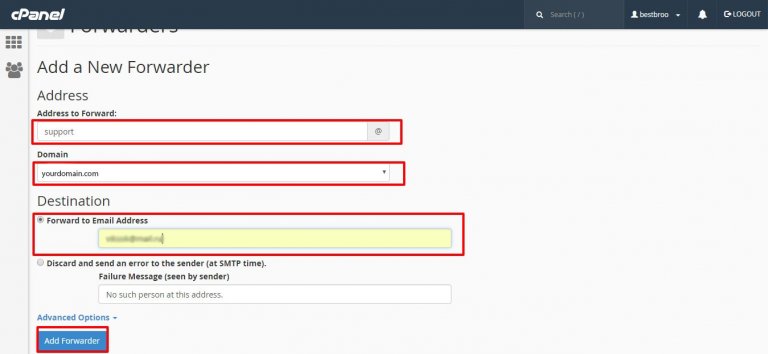 It's done!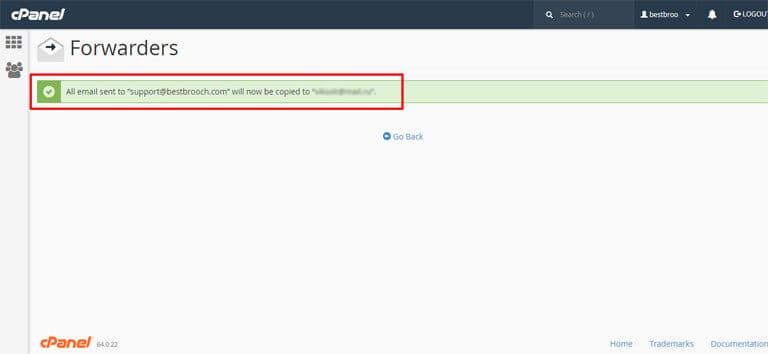 Contact Us
Have any questions or need to get more information about the product? Either way, you're in the right spot.