AliShipping Add-On: Manage AliExpress Shipping Methods With Ease!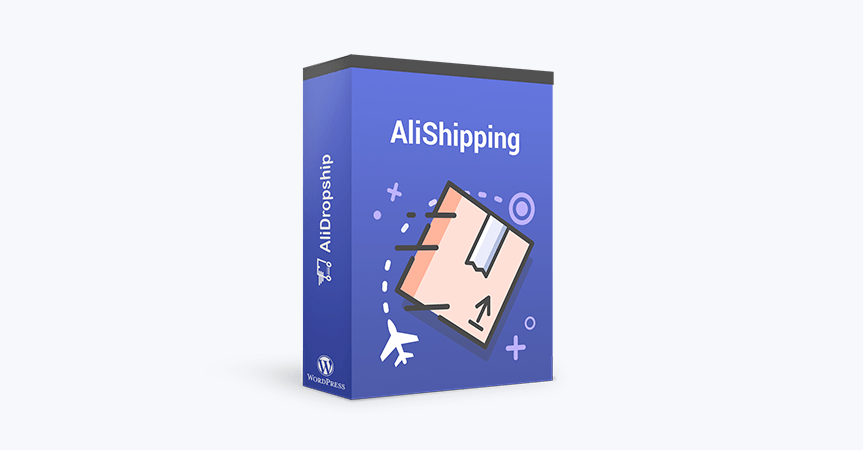 Great news, everyone! We've created a whole new add-on that is all about AliExpress shipping methods and their convenient display in your store.
Why create a separate add-on for this task? Let's figure it out!
Shipping, probably, seems to be one of the most complicated parts of a dropshipping business.
Of course, dropshipping store owners don't arrange the shipping process themselves. Still, this aspect of dropshipping business makes lots of entrepreneurs wonder: will a long shipping time be inconvenient to the buyers? Which AliExpress shipping methods are available to dropshipping store owners? Which shipping method should they choose to cut down the expenses?
As you can see, there are lots of questions about this element of a dropshipping routine. Naturally, we wanted to take away at least some part of the shipping issues that dropshipping entrepreneurs face. Here's what we came up with!
AliShipping add-on: introduction
AliShipping add-on is the solution that lets you automatically connect all the available AliExpress shipping methods to the products you've imported to your store.
Why is it so important?
When you're using AliDropship plugin as the foundation of your dropshipping store, you can import AliExpress products directly to your website together with all their descriptions, images, and other informational details.
However, by default, AliExpress shipping methods don't get imported along with the products. So, to make them appear on the product pages and work as planned, you need to set them up manually.
Not the best way to spend your leisure time, right?
How does AliShipping add-on work?
AliShipping add-on automatically imports all the available AliExpress shipping methods and puts them into a convenient table on your website:
What do these columns mean? Let's see why they are shown to you.
Which AliExpress shipping methods are generally available?
To begin with, let's go over the possible AliExpress shipping methods that you can come across.
Generally, they fall into 3 broad categories:
The methods arranged by AliExpress itself:

AliExpress Standard Shipping
AliExpress Premium Shipping

The methods offered by local couriers:

China Post Registered Air Mail
China Post Small Packet Plus
Yanwen Economic Air Mail
SunYou Economic Air Mail
Hong Kong Post
And other country-specific postal services (Singapore Post, Posti Finland, etc.)

The methods offered by international couriers:

DHL
EMS
ePacket
FedEx
UPS
USPS
AliShipping add-on collects all these shipping methods and puts them into a table you've already seen. There, you can see not only the familiar postal service name (like Standard Shipping, for example), but also the name of the company that provides this service.
Why did we decide to show these details to you?
To let you manage them the way you prefer!
How AliShipping add-on lets you manage AliExpress shipping methods?
Here is what you can do to the shipping methods displayed in the table:
If you don't want your store visitors to see all the shipping methods that the seller provides, you can simply disable them.
It's a very convenient option if you need to drive your visitors' attention to specific shipping methods, and don't want them to see the unnecessary ones.
For example, why offer your buyers a DHL delivery option if it costs 10 times more than the product itself? Certainly, you'd like to hide it!
Speaking of the delivery fees, that's another shipping aspect that you can edit and improve with the help of this tool!
If you don't want to scare your potential buyers away because of super high dropshipping fees, why not hide them as well?
You will increase your products' price anyway to make profits from your activity. So, to make your store visitors more relaxed about ordering from you, you can include the actual shipping fee in the product price, and make it seem like the delivery cost is really low.
Seeing that they don't need to overpay for the delivery, your store visitors will be much more willing to make a purchase!
Change the names of shipping methods
Why make it obvious that you're using AliExpress-related shipping methods? Edit the delivery method name if you want to!
With AliShipping add-on, you can give new, store-specific names to the shipping methods you offer to the visitors. You can choose generic names like 'Basic','Fast-track' and 'Premium', or add your store title to them to make them look like branded delivery options. It's all up to you!
AliShipping add-on: benefits for dropshipping store owners
Now, you can see that this tool supports your business growth in multiple ways, such as:
Saves your time thanks to the automatic direct import feature
Lets you edit and customize the range of the shipping options that are most preferable for your target audience
Encourages your website visitors to place their orders and enjoy favorable shipping terms
Allows the creation of 'branded' shipping options that inspire even more trust in your potential customers
Are you excited with these opportunities?
How to start managing AliExpress shipping methods in your store with this tool?
AliShipping add-on is compatible with both AliExpress original plugin and its WooCommerce version. So, whatever business option you prefer, you can benefit from this tool anyway!
That's it!
In 4 simple steps, you'll become a BOSS of the AliExpress shipping methods presented in your dropshipping store. Are you curious to give this tool a try?