Get Your Own Money-Making
AliExpress Dropshipping Business Today!
Let us create a store for you
A turnkey business ready to bring in profit
No work is required from you
Done-for-you store in a profitable niche
Get Custom Store
Get a ready-to-go copy of our successful store
Top performing store without effort
PROVEN bestsellers in high-demand niches
Ready-to-use marketing campaigns
Choose Your Store
Build a store by yourself
Easy to install and customize
One-click import of AliExpress products
Automation of all business processes
Buy Plugin
What's great about dropshipping:
Perfect for
beginners

Zero monthly
fees

No inventory
needed

Low startup
costs
Get Your Own Money-Making
AliExpress Dropshipping Business Today!
Let us create a store for you
Start 100% hassle-free − even with zero dropshipping experience!
Build a store by yourself
Create your own dropshipping store with the most powerful plugin for WordPress!
Get ready to earn with AliExpress dropshipping!
Up to a 2,000% profit margin
100 million products available
100,000+ trusted suppliers
Free shipping worldwide
Zero hidden fees or taxes
Our unique solutions are creating
a wave of buzz with dropshippers just like you
Whether you're a total newbie or a seasoned expert with a multi-million dollar
turnover — we have the exact solution you're looking for!
Order a custom store
Don't have the time or patience to build your own website? Then let us do all the heavy lifting for you! We'll build you a beautiful store you'll be thrilled to put your name on!
Cash in on huge profit margins
There are millions of AliExpress products at extremely low prices, so you'll benefit from unprecedented profit margins (read: thousands of percent).
Create your own store
When you invest in our AliDropship plugin, you can easily build your own professional AliExpress dropshipping store. The plugin offers all the features you'll need to build your own highly-profitable business.
Expand your business anytime
We don't limit you on the number of products you can have or the monthly sales you can get. Even if you have tens of thousands of products and millions of orders, you pay NO extra fees! It's our guarantee.
Enjoy 100% ownership
Whether you build it yourself or have us build it for you, you will have full ownership of your dropshipping empire. You keep all the profits and have complete control over your store.
Benefit from our services and lifelong support
We have a wide range of high-quality services to help you succeed through every phase of growth. We offer free personal support for every solution you order — so you'll always have us as your secret weapon!
How much can you make with dropshipping?
Use this dropshipping profit calculator to learn your potential earnings!
AliExpress supplier price
Amount of sales per month
Your monthly profit:
*Plus AliExpress cashback 8%
AliExpress cashback depends on the product category, country,
and the number of purchases
There are no limits - all you need is just to start!
Want to know how to get this profit?
Start your own dropshipping business
in just a few steps
Our AliExpress solutions are suitable for every type of entrepreneur. Whether you want to build your own store ground up or have our expert team create one fully for you, we are your go-to for a successful online business.
Choose from these options:
Get a done-for-you dropshipping store
Our team builds your online store from A to Z

We help you select the most profitable niche

We create a unique design to your exact preferences

A personal manager guides you through every step

No work is required from you, and no experience is necessary

You get a turnkey business ready to bring in profit
get a custom store
Starts from US $299 (one-time payment)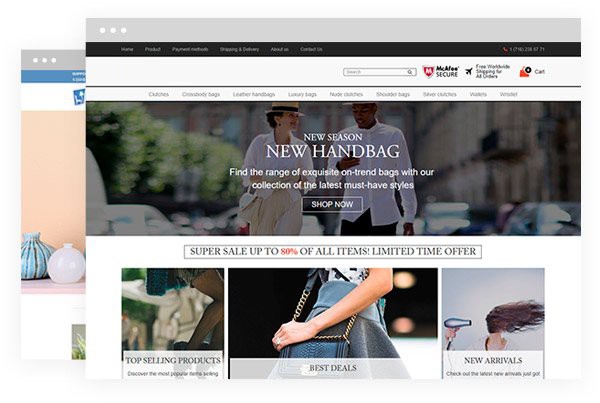 Do it yourself with our plugin
Easy to install and customize

One-click import of top-selling AliExpress products

Set your profit margins exactly where you want them

Easy management and marketing with our automated solutions

Choose from an array of add-ons to further boost your traffic & sales

Fully-automated order fulfillment for 24/7 sales
get alidropship plugin
One-time payment of US $89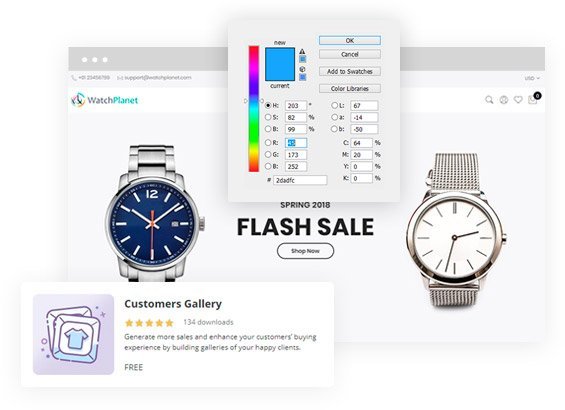 Here's what our customers say:
"The whole experience has been really wonderful, especially, with my personal support manager who provided me with the step-by-step process of the development. I highly recommend getting a custom store if you have no idea what to do and how to develop your site like me. My website looks really great."
Adeliana Chanson,
New Zealand
"I'm super excited to see my first customized store completed by AliDropship team. My webstore looks really fantastic! Each of every step they have taken care of and completed a fantastic work. Actually, I'm super thrilled now. Thanks a lot, team!"
Sivasaravanabavan Sarves,
Sri Lanka
"You did an excellent job, especially, project manager Kate. The communication with all of the staff was friendly and professional. And I'm very excited about the site they designed. I definitely would like to work with the company in the future."
Erik Elgouhary,
United States
"AliDropship is well-established in dropshipping. They have a rich knowledge base and really good resources for dropshippers. The team was constantly in touch with me and communication was easy and clear. I'm very happy and satisfied! Thank you!"
Andrew B H Chin,
Malaysia
"They are specialists in what's known as dropshipping but also interns building and… they did for me — build and end an ecommerce enabled website designed, fullfield populated with a range of products for my business, setup emails, setup redirect, setup support... Without AliDropship I would not be where I am"
"The team consists of creative professionals. They know what they're doing. They guide me through all the presses of creating my store. They also update the progress of creation and help me to decide for the options which are beneficial for my store."
Cherry Amor Cubos,
Philippines
"I really appreciate all the support and guidance. Thank you for the patience, for all the questions that I have given, for all changes that I have made in the process of creating my store."
Robert Francisco Dela Cruz,
Oman
"AliDropship support team are real experts. They answer all your questions, all your concerns in a very professional way and I'm really glad that I've taken this opportunity. So I really recommend you to create your online store using AliDropship!"
Ahmed EL Mahgari,
United Arab Emirates
"Throughout this website building journey you may have questions, they continue to support and advise you. AliDropship also provides add-ons for newbies like me with Premium Products and Social Rabbit. That's what I'm using right now to have me quick start right now and accelerate my social media."
"I choose AliDropship because they have professional service! Their service is great. Thank you, AliDropship team! I will become an outstanding dropshiper in the future."
"I've just got my first online store. Beautiful and fantastic work! My personal support manager Vika was really kind and patient with me. Because I've got no idea how to start a dropshipping store. I just was afraid. I took a big step forward. Really good team. Honest and helpful!"
Emmanuel Arunagiri,
Singapore
"We found you on Instagram. It looked like something very interesting. After that we clicked on your link and you guys said how you obviously can help us.You create a website for us which is very-very professional!"
"I bought the Ultimate Package and it came with 200 products. If I had any single problem, complaint or request they did absolutely best to fulfill all my needs. They also provide you at the end of your experience with this giant sort of a booklet-like thing with about 41 pages that tells exactly how to run your dropship store."
"It was a team of well-organized, well-behaved and well-coordinated experts which added us, helped us in every possible way, from the selection of niche than to edition of products."
Muhammad Khurrum,
United Arab Emirates
"From the time I started I was allocated the project manager who told me everything I needed to do in order to make my custom store's success. And even now my custom store has been delivered I still keep in contact with my project manager regularly for any updates or for any advice."
"A work at the highest level! Everything was done in the shortest possible time taking into account my wishes and my interests. I read reviews and there is no negative. After performing work I realized why. Because AliDropship works hard and professionally!"
Sounds too good to be true?

See MORE feedback from the community:
Rated
4.8
out of 5 based on
612 reviews
on
Glendalee Gurne
Aug 11, 2020
I am now a DropShipper
Yes, i am now a certified dropshipper! My dream to be one made it a reality by AliDropship Team headed by my Personal Manager Andrei Kazancev. I am so happy i found them who helped to do all the hard work for me. I just need to spend my time in my marketing...
Camille Rahal
Jul 31, 2020
Professional team
Really professional and very helpful team, I was scared when I started & the result made me so happy! Thank you all
Steffan Andersen
Jul 27, 2020
Amazing job!
The team working on my store did an amazing job! I gave the team full control of design, logo and name, and they did NOT disappoint. Very fast respons, informs you about every step of the process, very easy to work with. I will definitely be using their services again! They set me up to success :)
Matt Brown
Jul 25, 2020
Alidropship are an amazing business
Alidropship are an amazing business. The team are extremely knowledgable and courteous, patient and efficient. I had no idea about setting up GA, or Paypal, or anything else, and they were brilliant. I can't recommend them highly enough.
Robert Warburton
Jun 23, 2020
I wanted to make a site
But I'm not too tech-savvy, unfortunately. After doing a bit of research I came across AliDropship which I found can actually get you started, and with a turn-key shop which you can help build. So I got myself one which was completed in about 2 weeks. Completely running with all the bells and whistles...
Dylan Van Zyl
Jun 23, 2020
Excellent service
From the start to finish I was kept in the loop as to what was happening, it was a smooth process! I definitely recommend.
Fakhriah Halim
Jun 19, 2020
Efficient Team, Easy Guidelines
The team is very efficient. They work fast, meet deadlines while the guidelines given are not at all confusing and this coming from a person who is not tech savvy. We may not have constant communication which I find a good thing as I still have a full time job. However, I can track and see their...
Real people. Real success
Dropshipping secrets and tips
Are you ready to start your dropshipping business today?
Featured on